One thing that has been divided proportionally in this world is cartoons. Every generation has its share of cartoons that we just can't stop watching and talking about. However, there is something about the 90s cartoons that we just can't ignore them, irrespective of age we don. They are funny, enriched with content and probably the best thing that happened to humans. So taking a toll back into time, herein we recall 90s cartoons shows that gave us moments of solace in animated form.
1. Teletubbies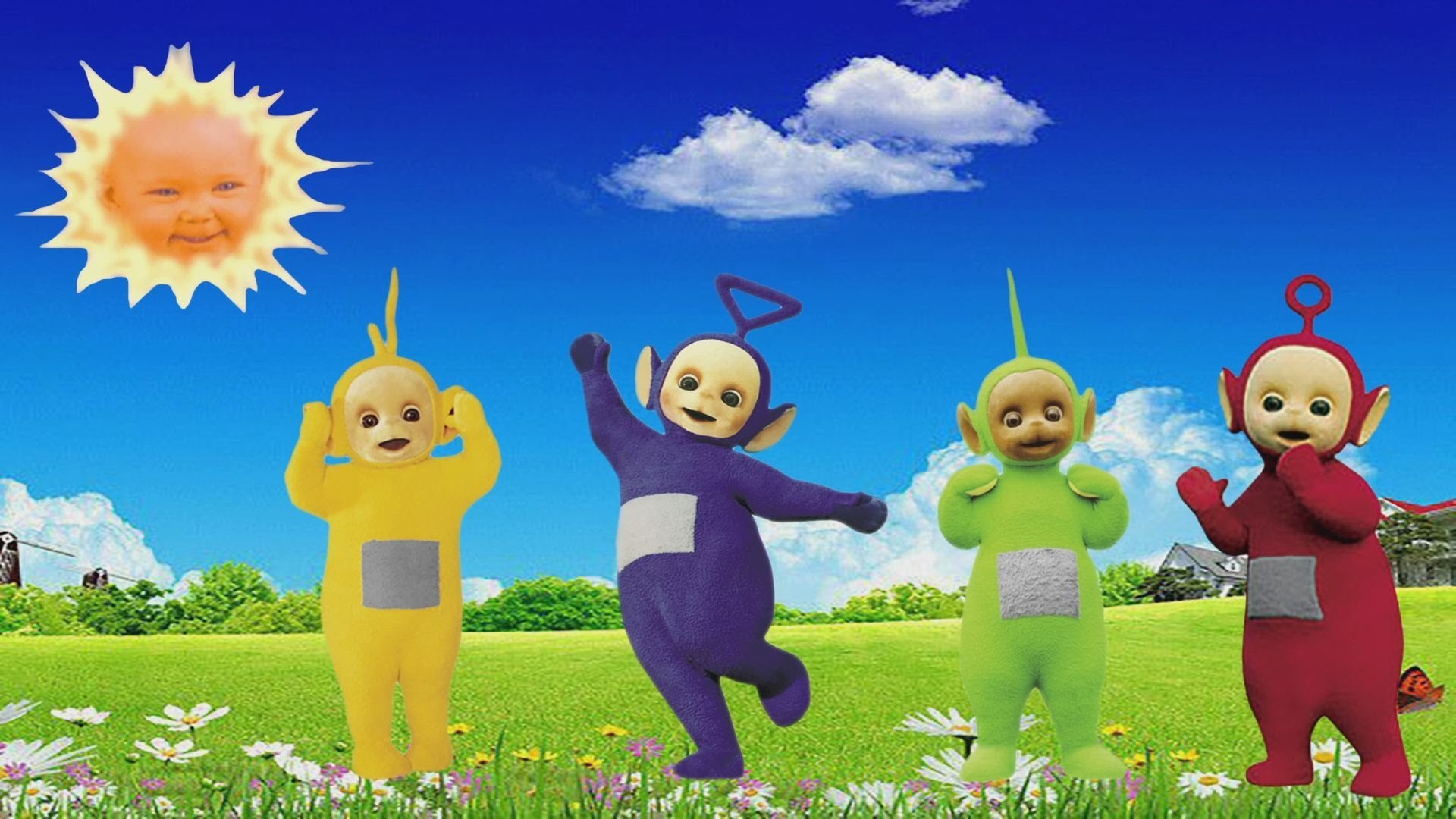 Teletubbies redefined the definition of fun for any 90s kid who has grown up seeing them. Teletubbies were famous among kids for the unique plot they offered. Watch it send tickles down your bones.
2.The Sylvester and Tweety Mysteries
The Looney Tunes characters Sylvester and Tweety were both friends and enemies both at the same time. Yes!! like Tom and Jerry. Their owner granny eternally had a tough time resolving the brawl between the two.
3. Duck Tales
Donald duck is an animated television series starring Donald Duck's rich uncle Scrooge McDuck who is in charge of his 3 nephews while Donald Duck had gone to serve the army. The show is a sheer example of the fact that there is enough life amidst the chaos.
4. Teenage Mutant Ninja Turtles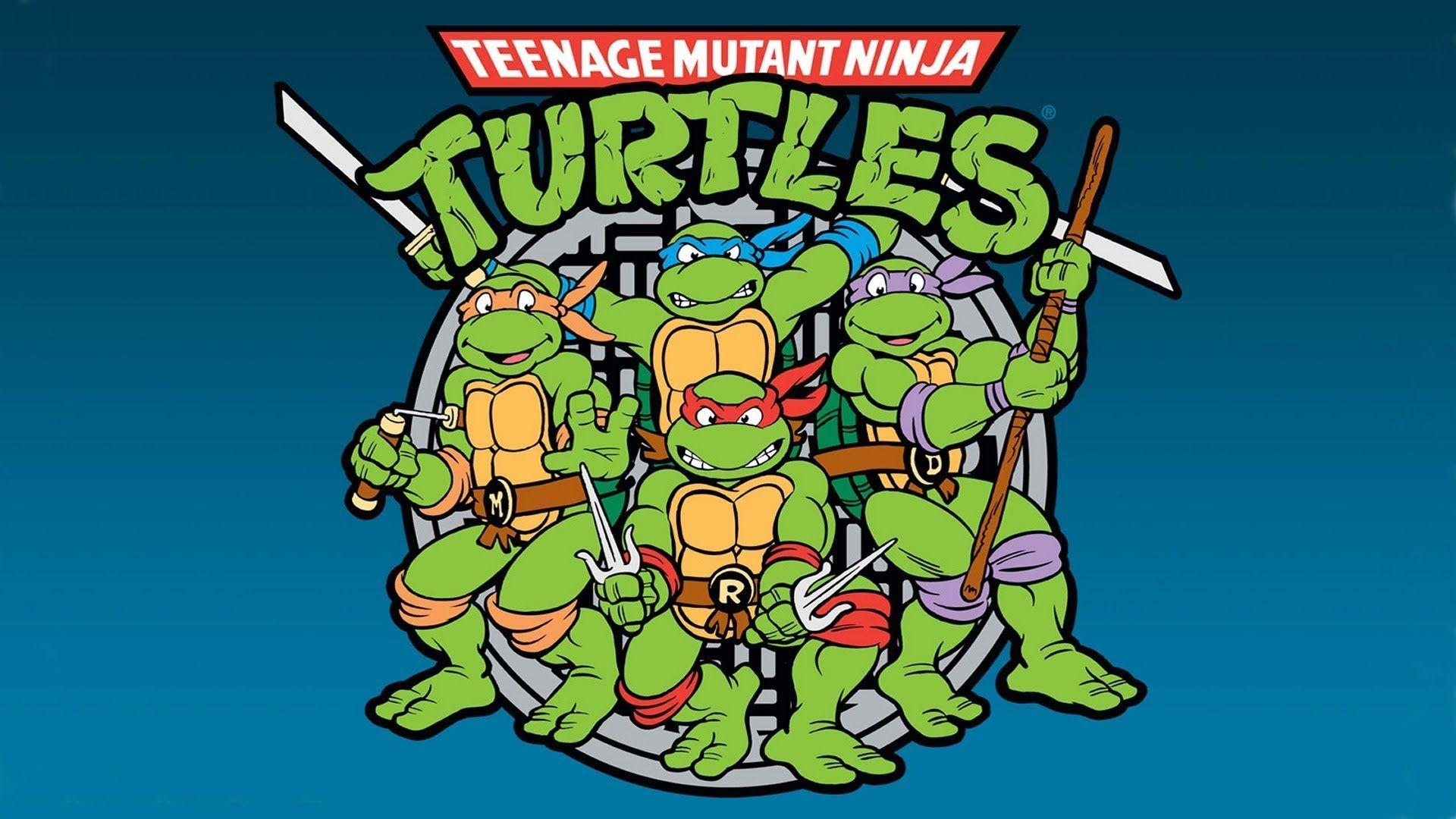 Teenage Mutant Ninja Turtles are hilariously funny two-footed ninjas on a mission to save their city from miscreants. Between all action, the ninjas also reveal their funnier side which is amazingly expressing.
5. Samurai Jack
Samurai Jack trained under various teachers possess the talent of sending fury down your spines beside killing you with his serious looks. The only thing is, you will die of laughter.
6. Batman: The Animated Series
The saviour of Gotham in his aminated avatar is as deadly as in not-anime avatar. Batman is one of the most known and watched television cartoon shows from the 90s that still lures us enough.
7. Powerpuff Girls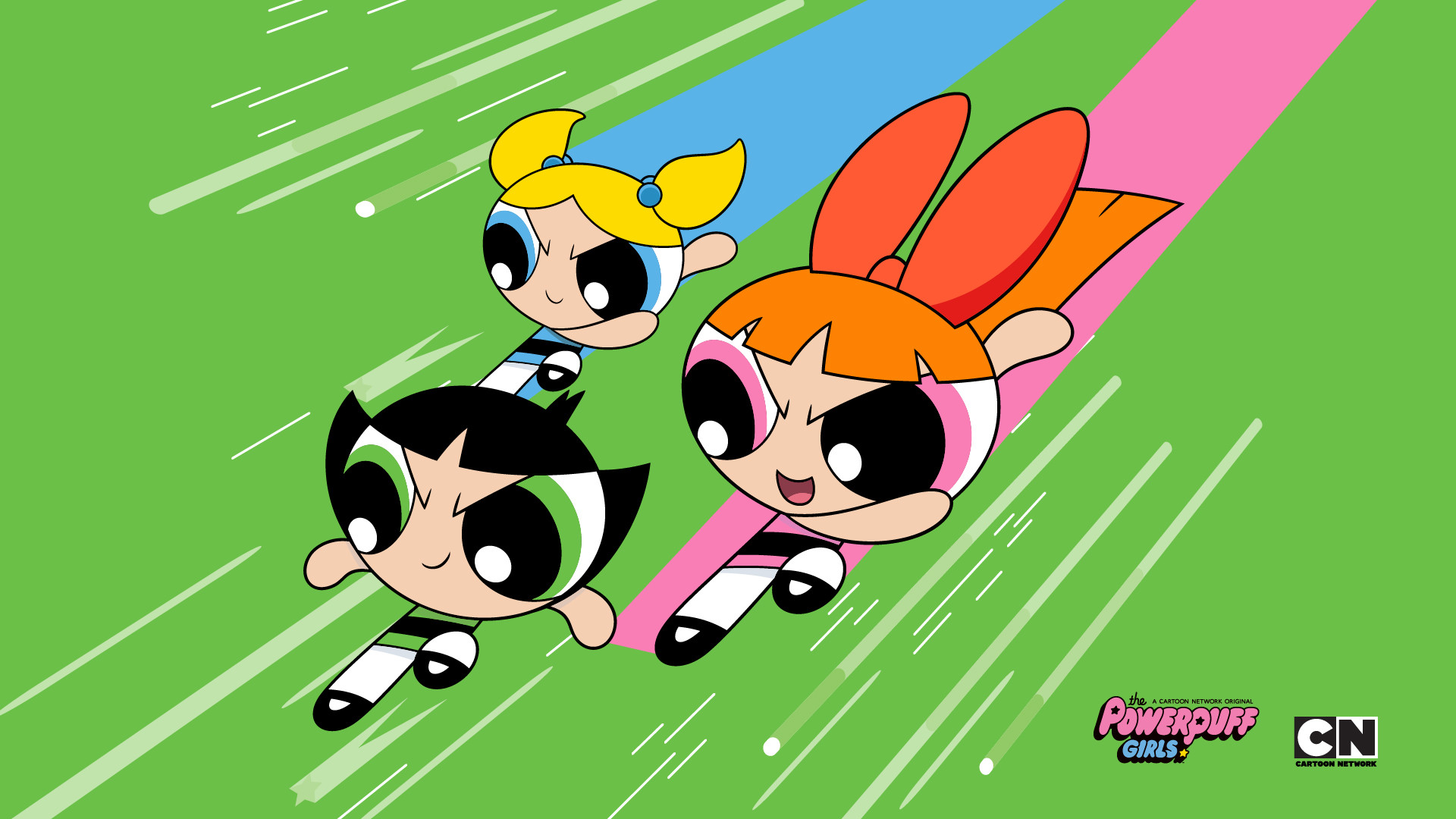 The trio of super girls with superpowers made after an experiment gone wrong are probably the cutest fails ever. The trio is navie, and have a penchant to ensure Mojo the villain fails at his miserable attempts invariably.
8. Johnny Bravo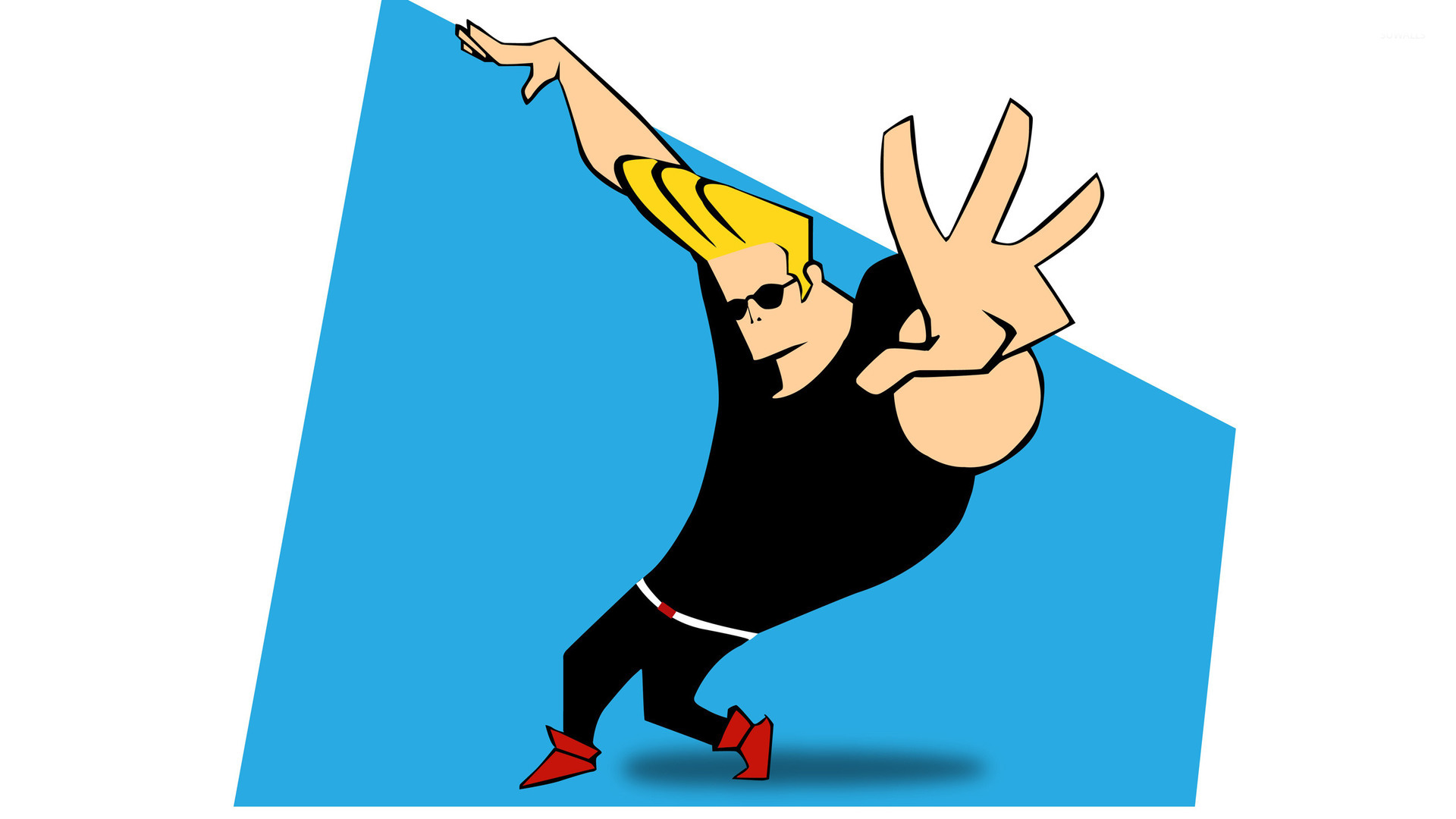 We still wonder why Johnny Bravo despite homing such good looks and a funny personality couldn't find the girl of his dreams. Maybe he just scares them with his moves.
9. SWAT Kats: The Radical Squadron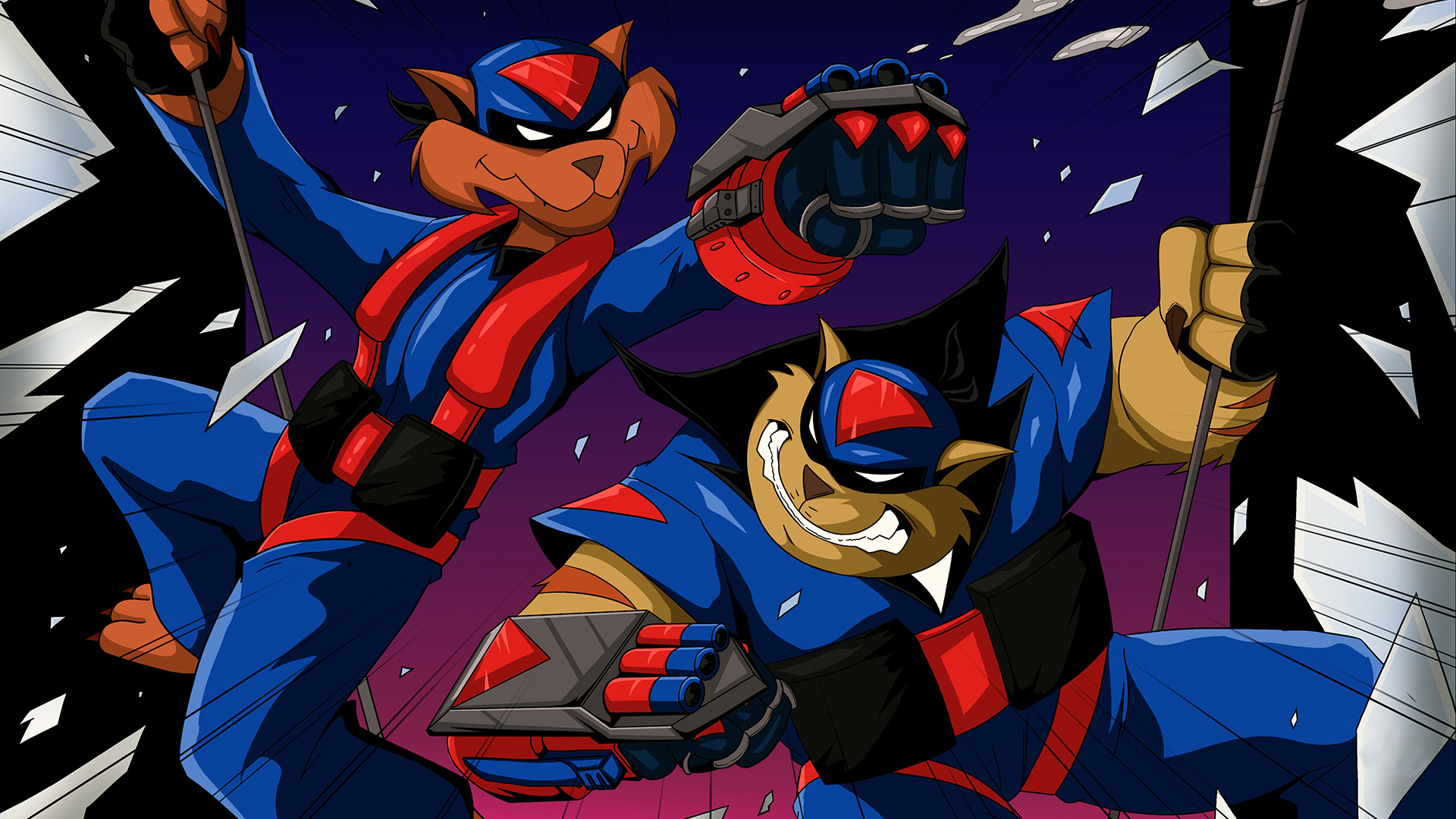 Swat Kats is a story of two vigilante pilots who possess a state-of-the-art fighter jet with an array of weaponry. Throughout the series, they face various villains and probably screw them.
10. Recess
Recess, as it sounds, is a story of four kids trying to overpower the "strong guys" at school to protect other students and claim equal rights on the playground. The 90s cartoon already deserves a biopic.
11. Codename: Kids Next Door
What happens when all your friends come under one roof to enjoy and relax? Well, the same goes around with Codename kids who have built a treehouse for themselves because privacy is a thing.
12. Rugrats
If you were a baby, how would you have seen the world? Well, Rugrats have an answer. And after seeing the same you would be like babies gotta do what a baby gotta do.
13. Thomas the Tank Engine & Friends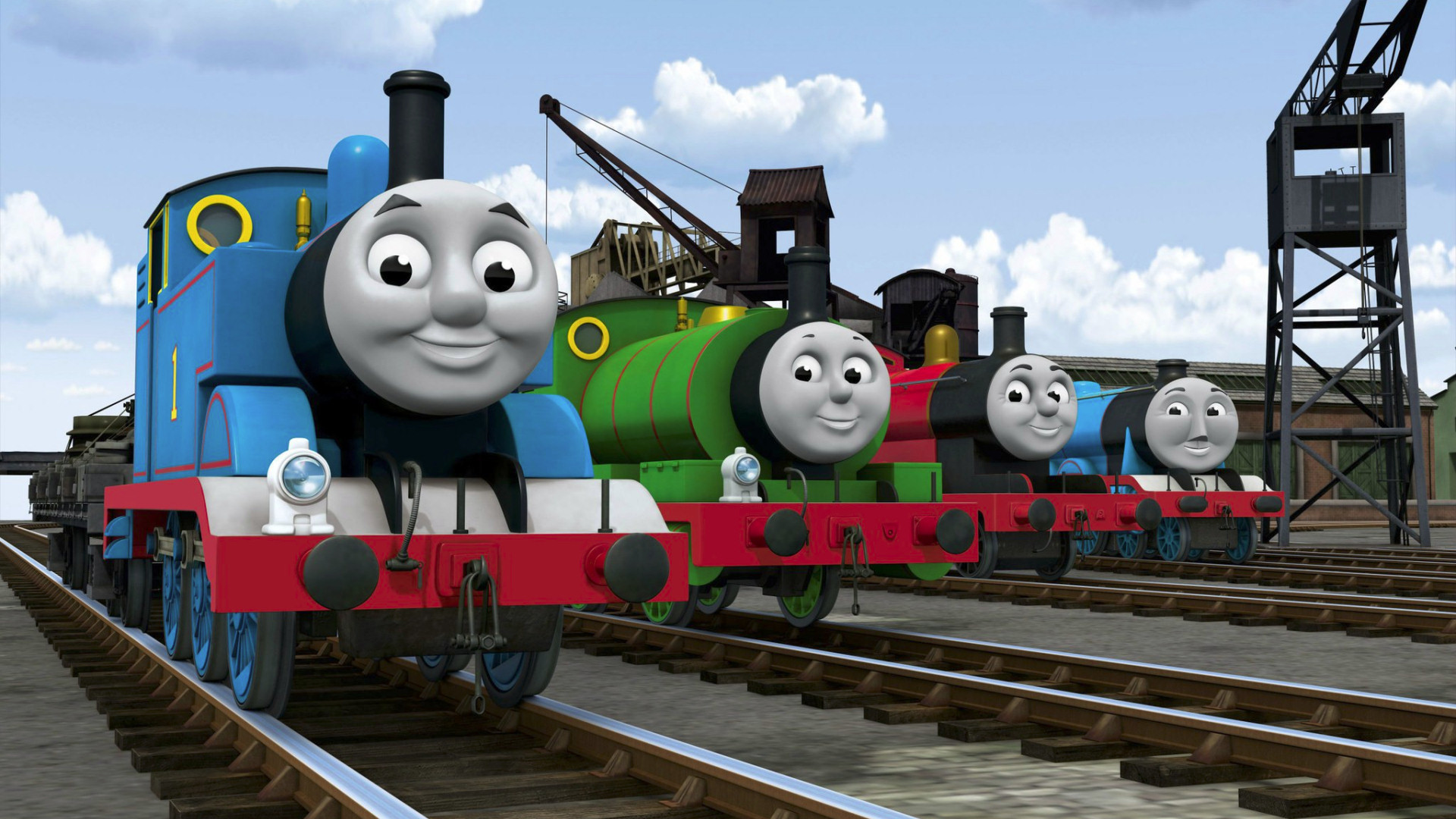 Life as a train engine isn't always fun, especially for Thomas and his friends who are always running, helping friends, and making all attempts to enjoy life alongside.
14. Dexter's Laboratory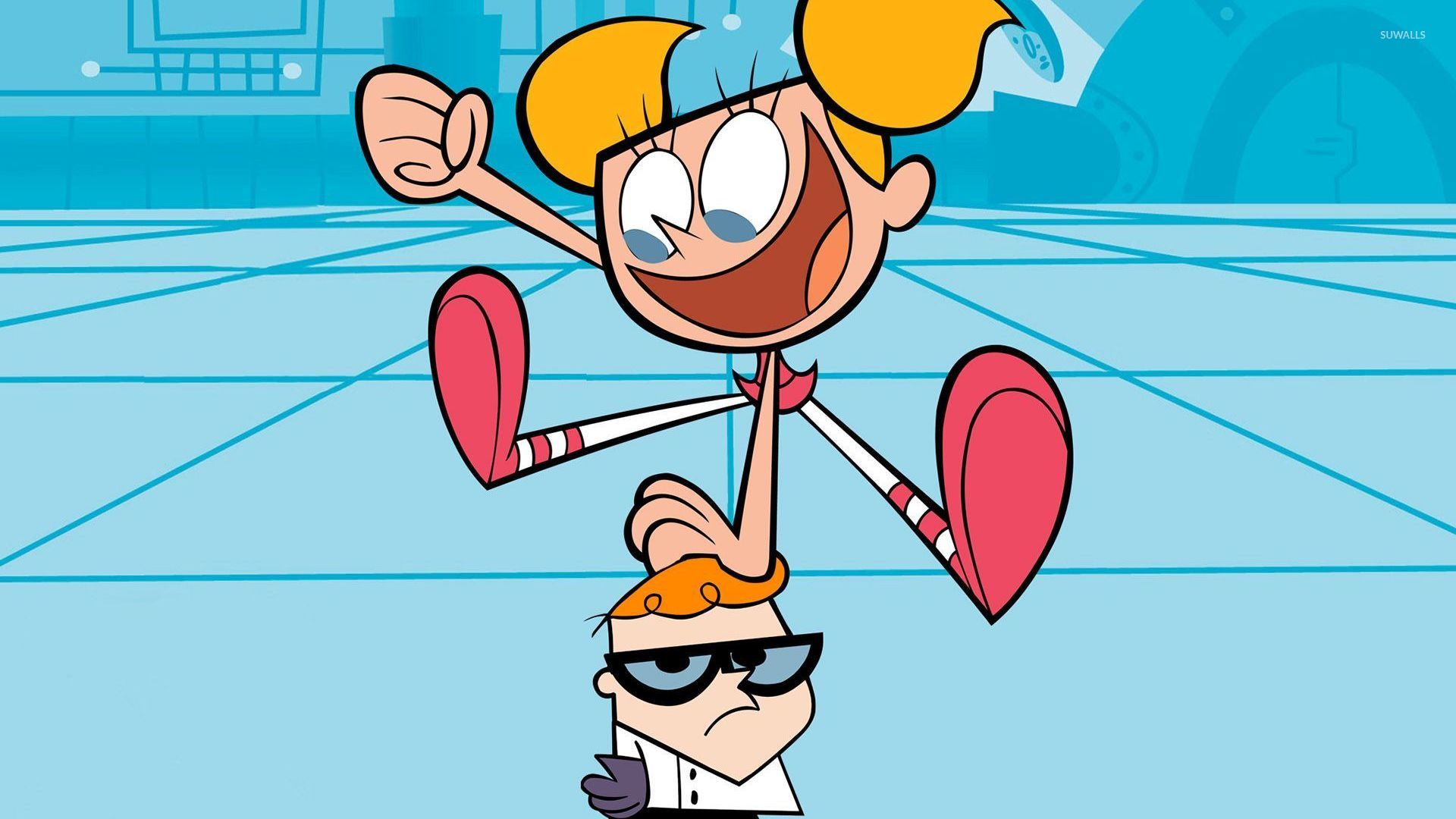 This is probably my favorite 90s cartoon of all time. Dressed in white, Dexter seems to have all the knowledge in the world but couldn't get them in action as he tries to keep his sister away from his experiments.
15. Courage The Cowardly Dog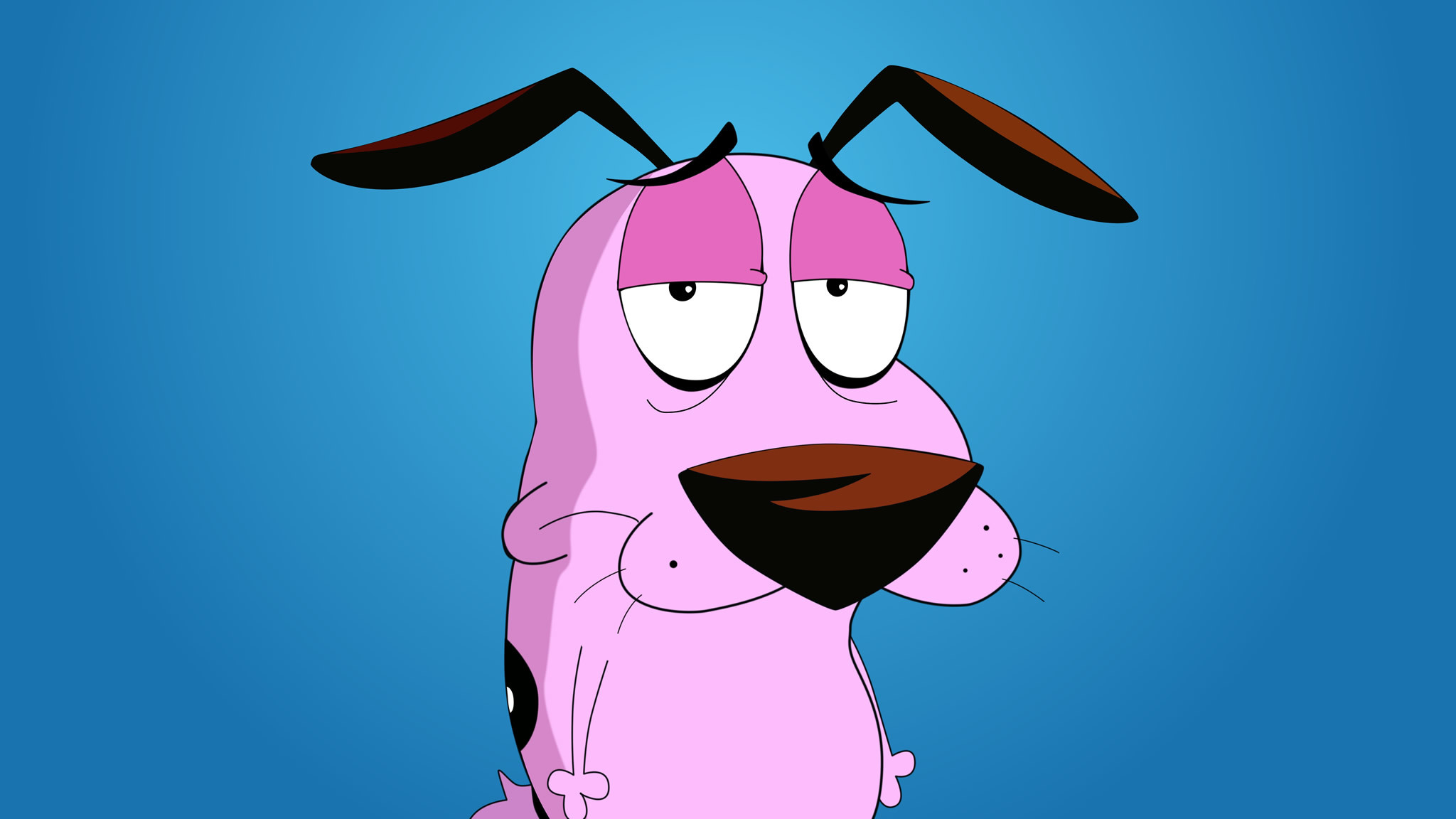 What's more fun than seeing Courage making all possible attempts to save his owners is seeing his computer talk. And don't tell me you don't find it funny.
16. X-Men
X Men is, for and always be a masterpiece for any 90s kid. I remember my dad putting it for me on the TV. Maybe he was also fond of it. He never revealed though. Hmm!!
17. Kim Possible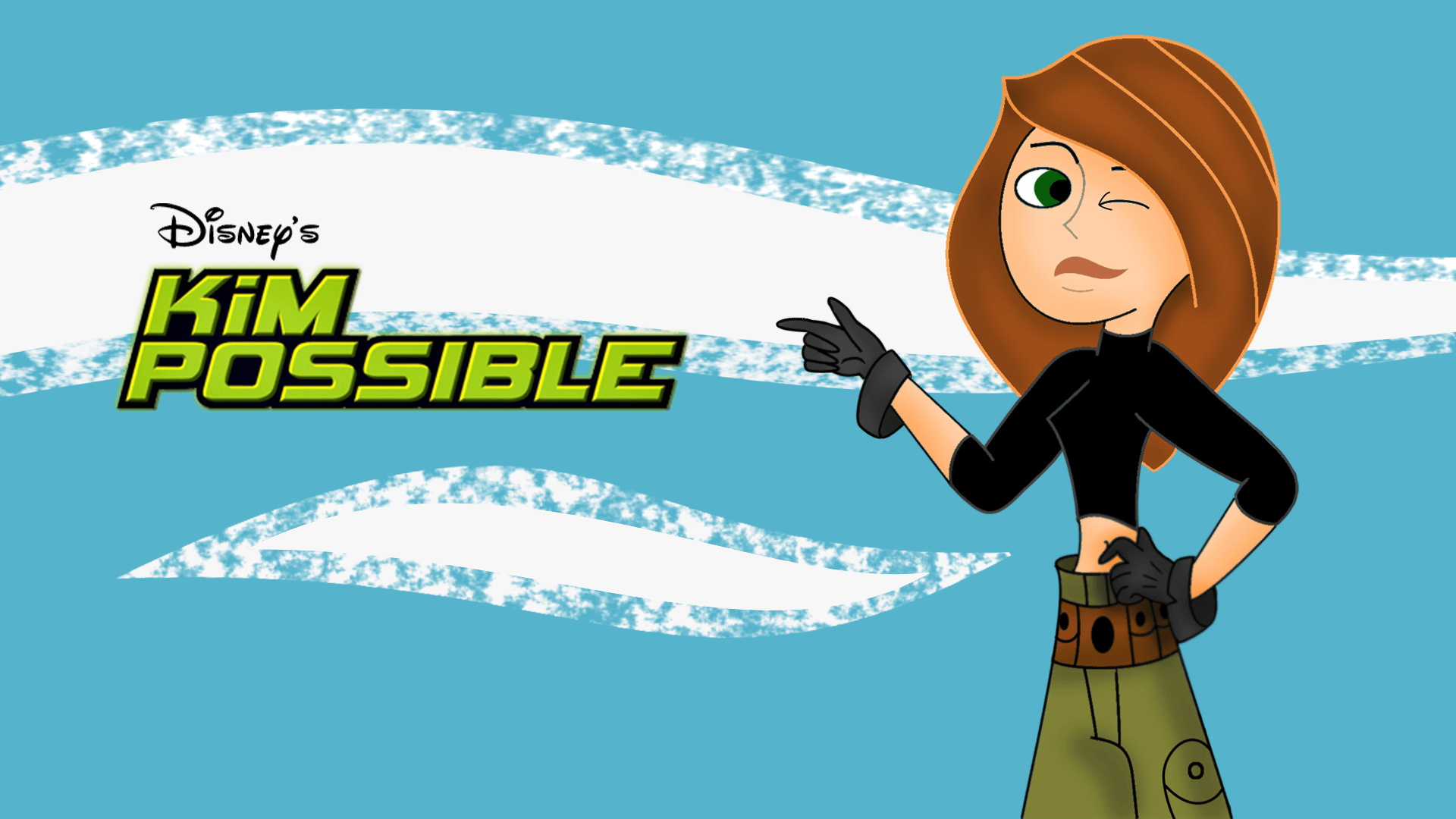 Kim possible is like any average school girl until it's dark. As the dark dons, she gets into action saving the city from supervillains. Seen Spider-Man? Same.
18. Tiny Toon Adventures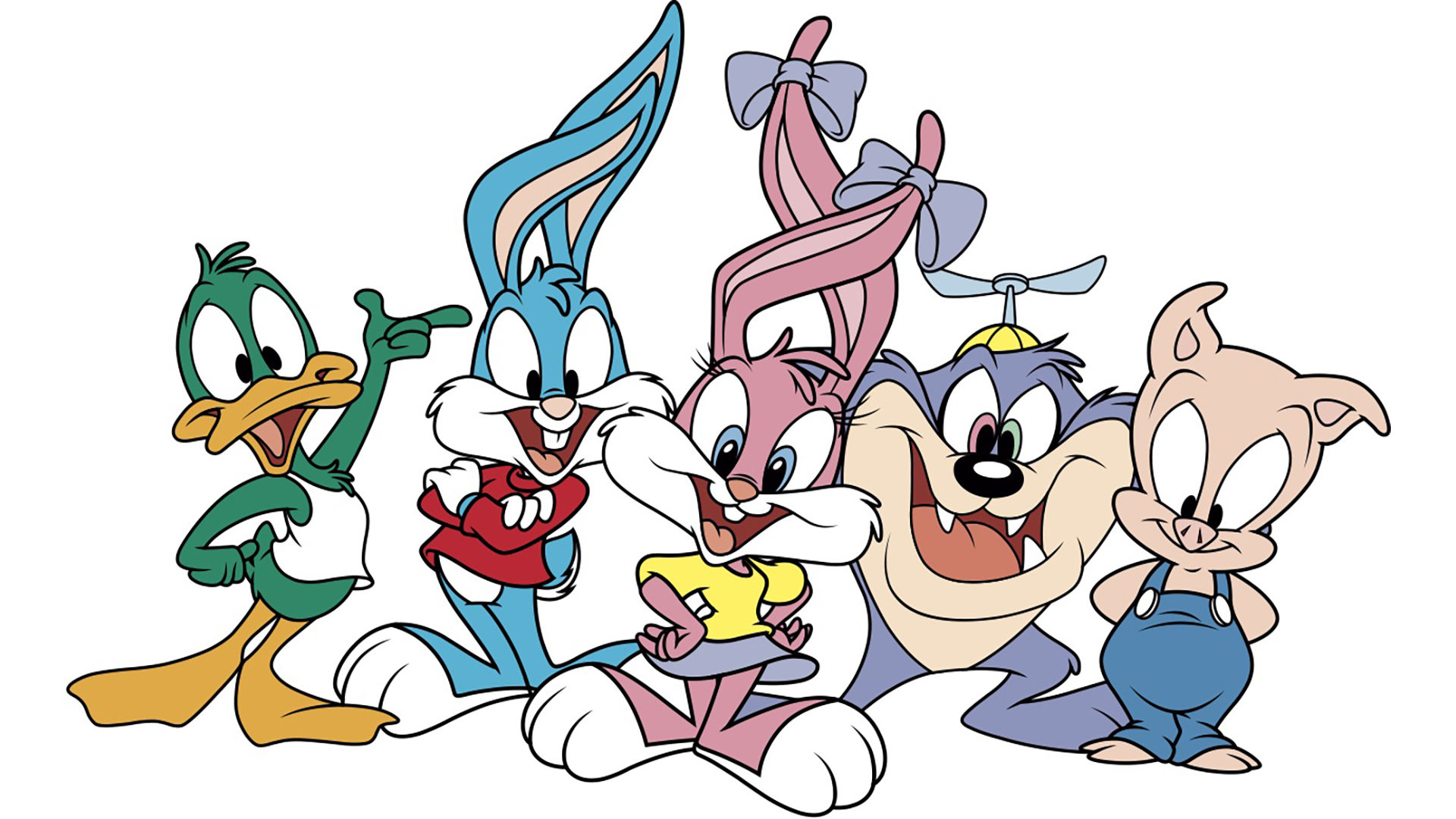 The American sitcom by Warner Bros is like any other cartoon created by them. Popular characters from the cartoons include Buster Bunny, Babs Bunny, Plucky Duck, Hamton J. Pig and Fifi La Fume.
19. TaleSpin
Baloo, King Louie and Shere Kahn operate a business in Cape Suzette while giving life lessons. The fact that the cartoon has Jungle Book characters makes it even more enticing and fun.
20. Hey Arnold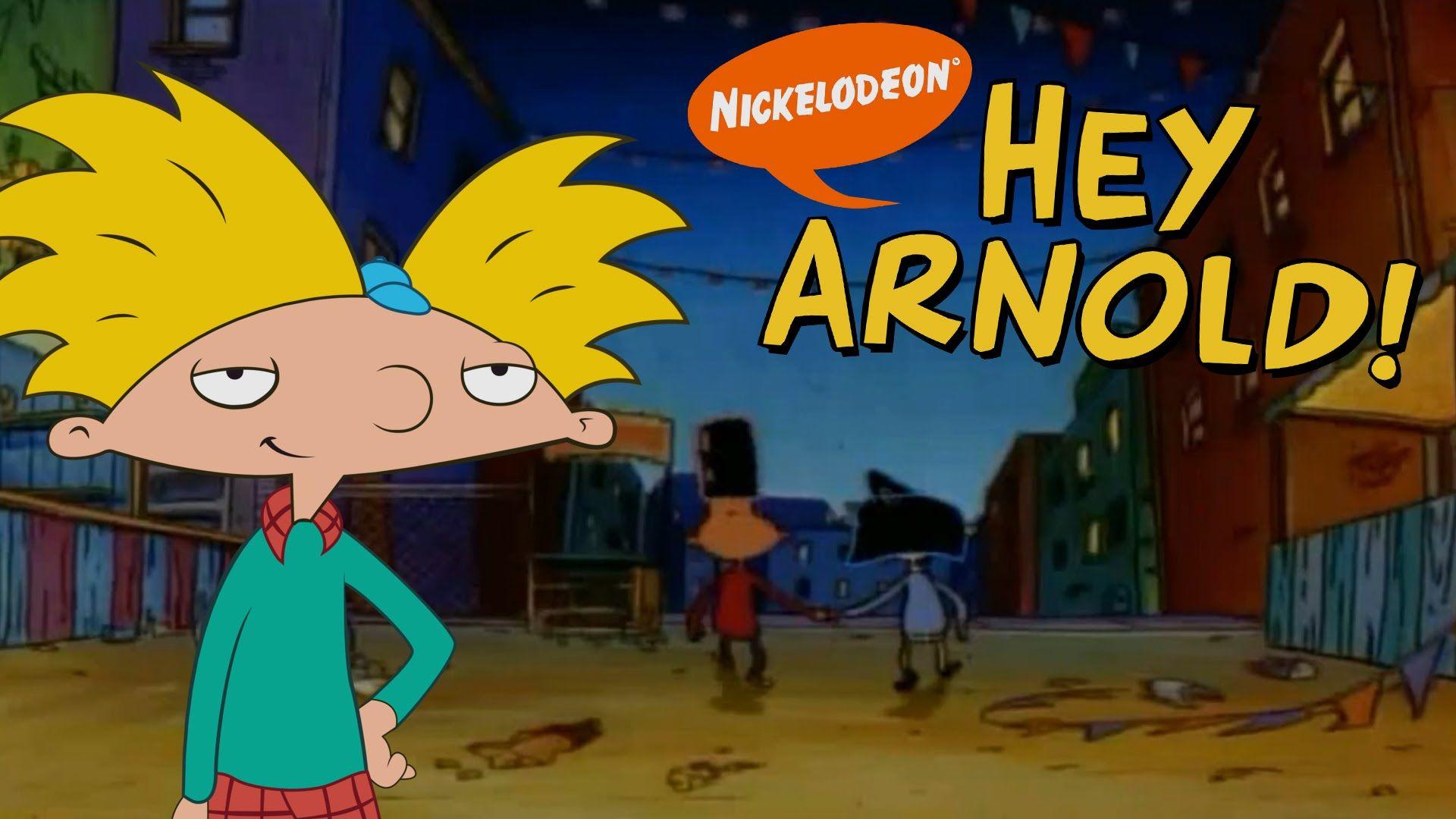 Life in a city could be daunting. However, Arnold will walk through all like it's his job. And of course his grandparents  Phil and Gertrude will guide him through.
21. The Jungle Book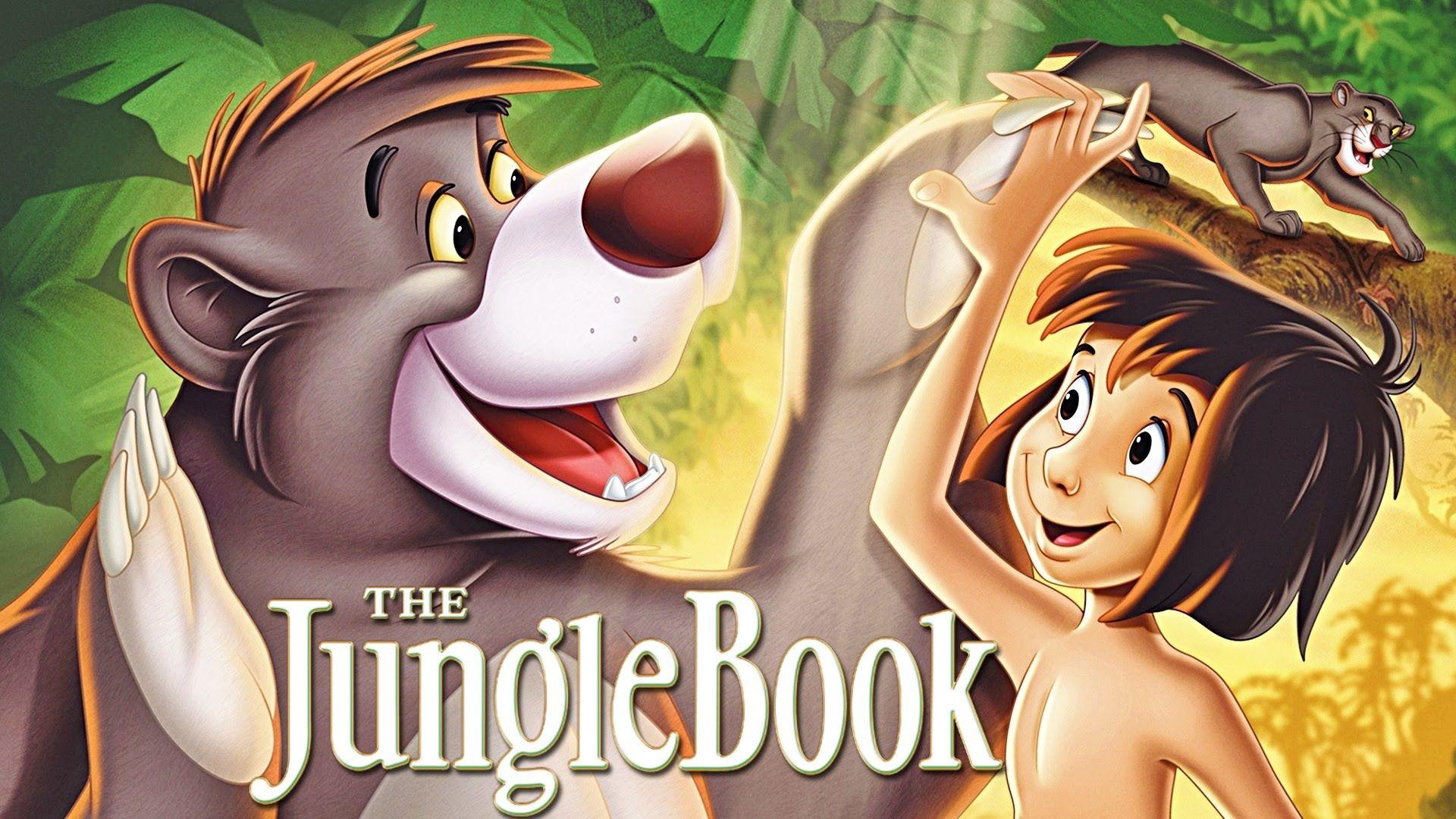 The jungle book is a legendary tale that reflects the kind of relationship humans and nature must brew for a peaceful life. Beside animated form, Jungle has also been directed in non-anime format and is equally satisfying.
22. The Centurions
The Centurions are like any other superheroes on a duty to save the world from both on Earth and outer space. They fight the likes of doctor terror who has lost his humanity ever since he transformed himself into a robot.
23. Captain Planet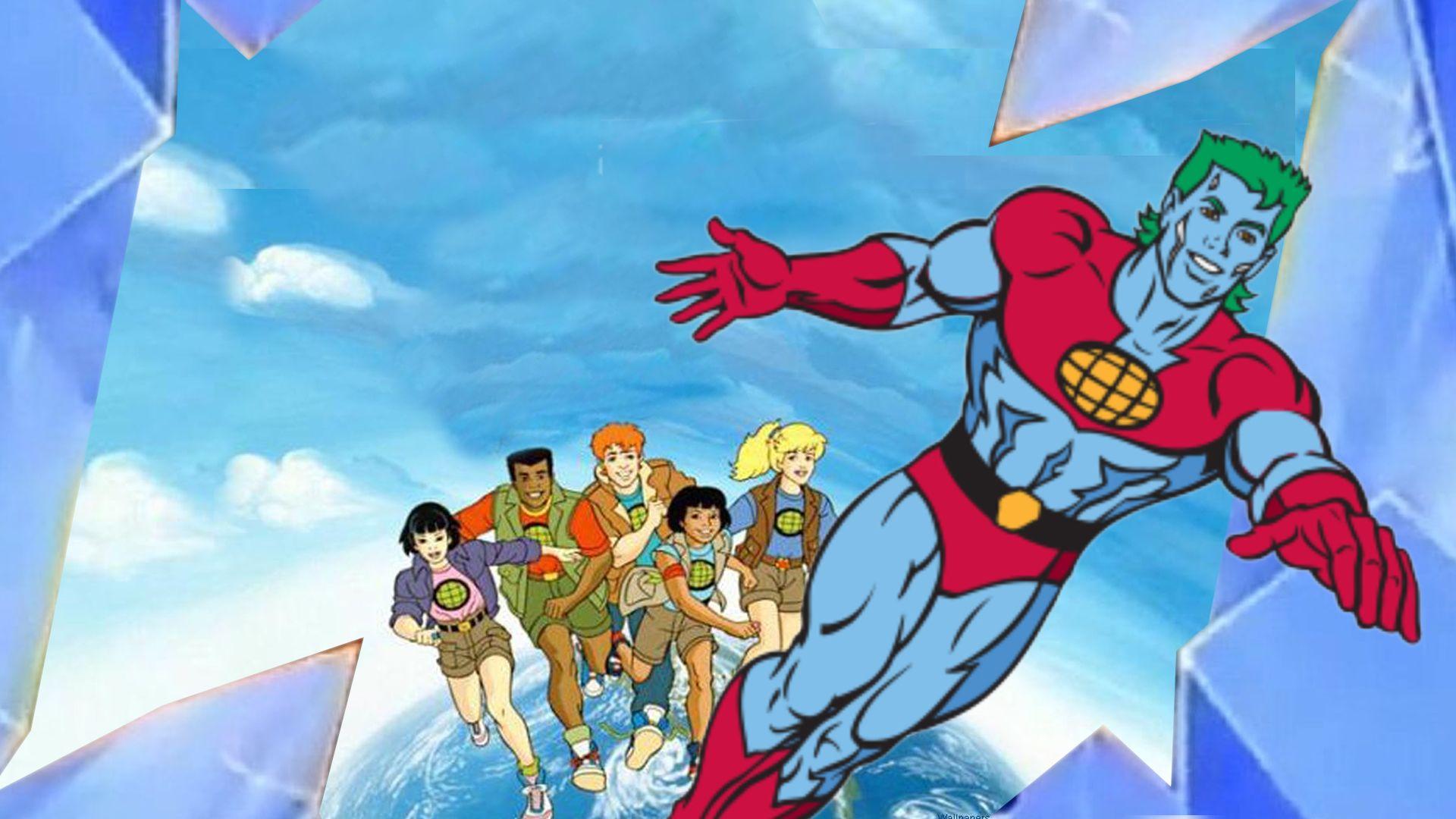 Captain Planet is a superhero who can only be summoned at the will of a group of teenagers who takes the responsibility to encourage environmental-friendly behavior.
24. Scooby-Doo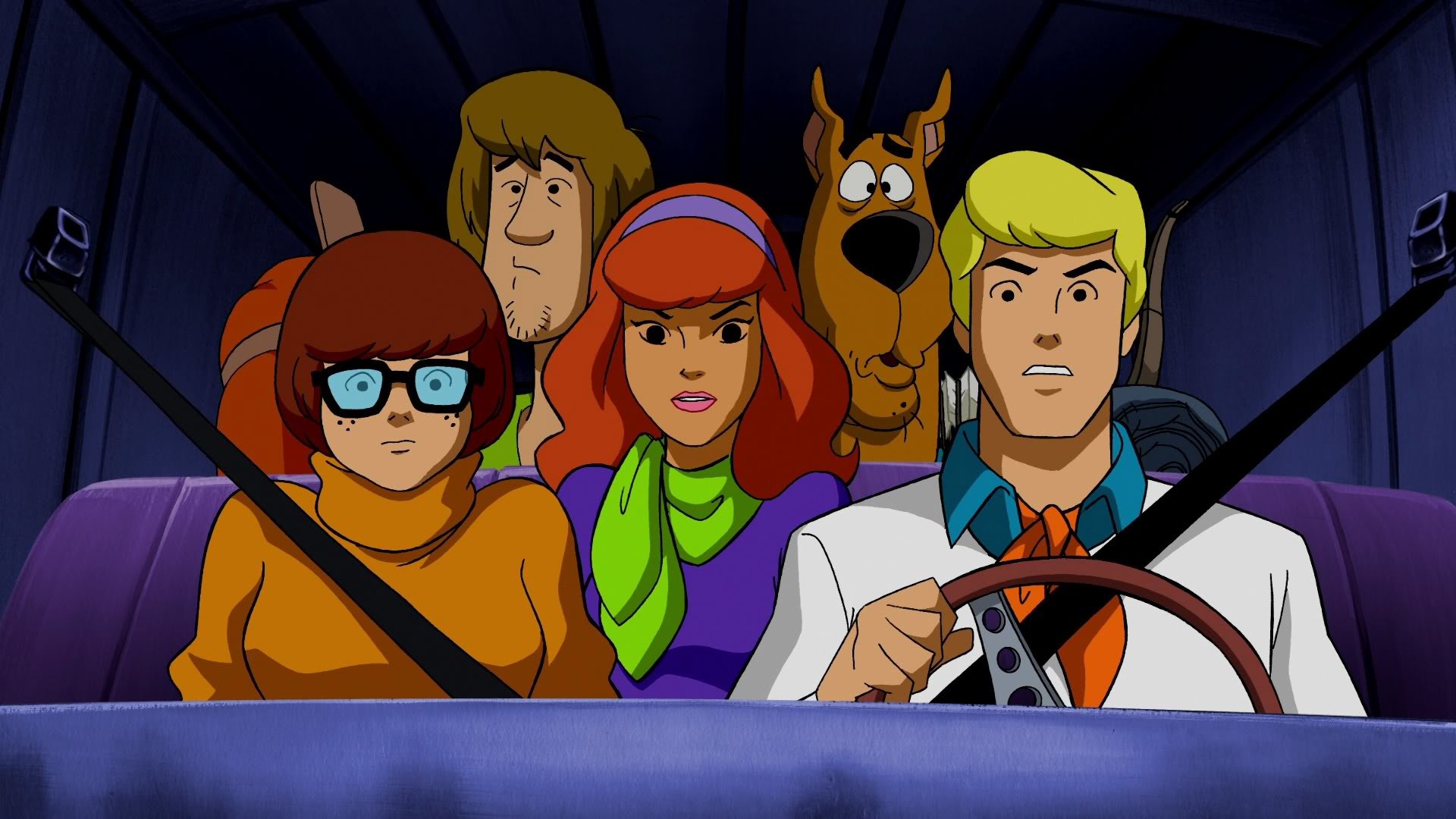 Dare to scare scobby and he will run on two legs but not before ensuring you get caught in the deed. The mysterious cartoon shares the two sides of every human on this planet.
25. The Yogi Bear Show
Yogi Bear and his sidekick, Boo Boo, who try to steal picnic baskets and stay one step ahead of Ranger Smith.
26. Looney Tunes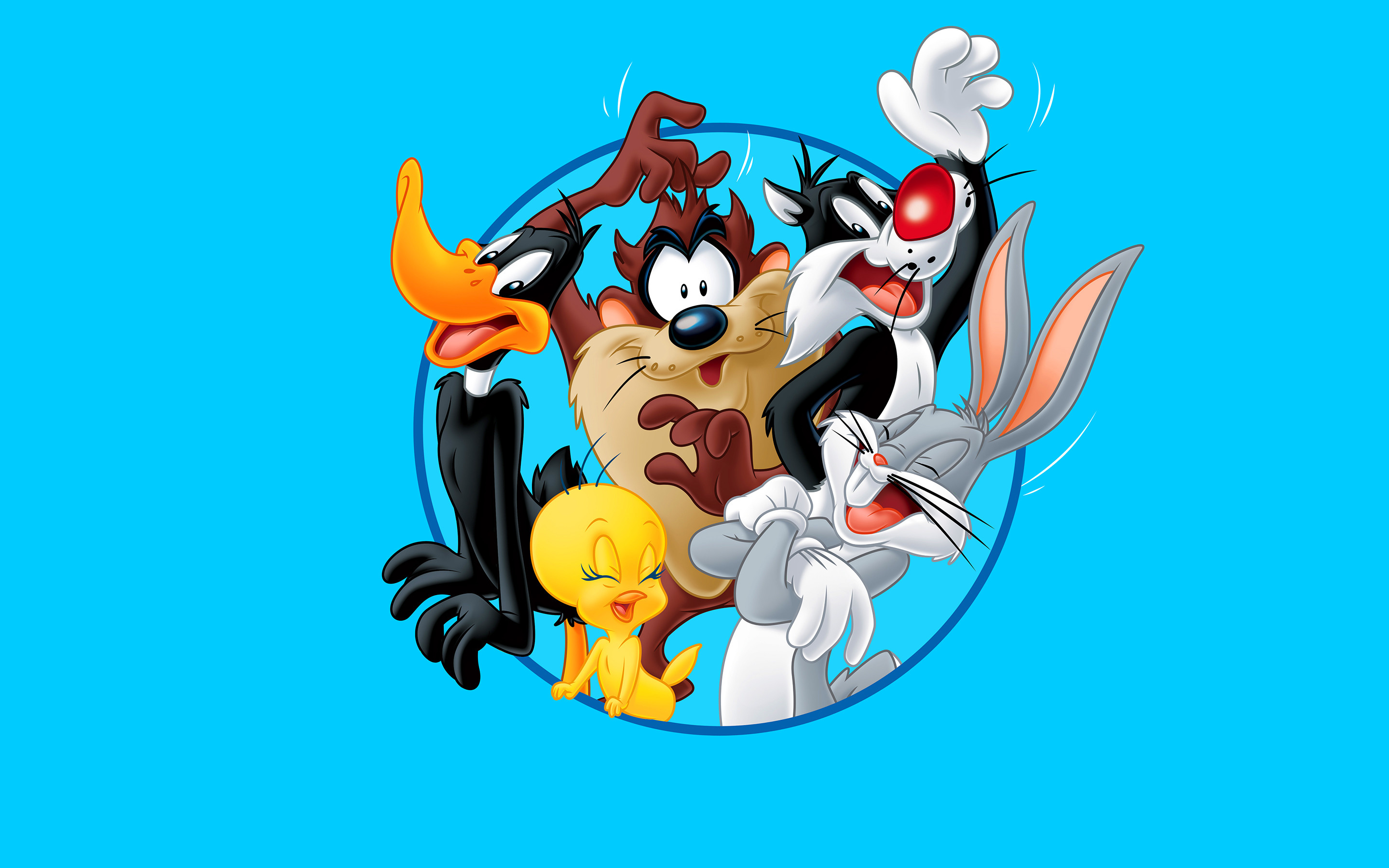 Looney Tunes is a reunion of friends who laugh and enjoy like there's no tomorrow. The cartoon inspires us to live in the moment and try our best to make it worth living.
27. The Adventures of Tintin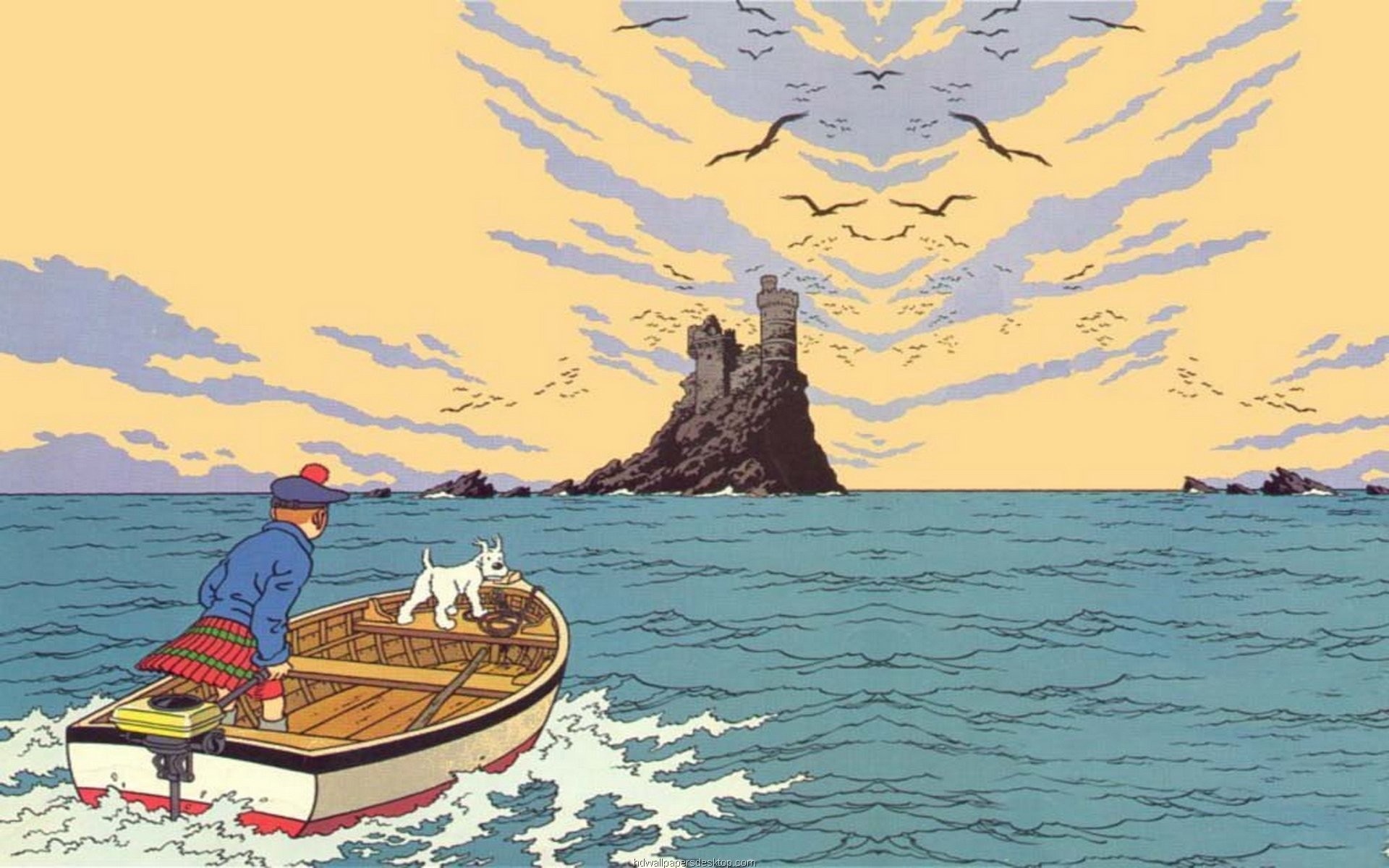 Whether on a holiday or at home, Tintin is never off duty and has an eye for the slightest of things that hints anything cryptic. What next? A suspense story.
28. Dennis The Menace
Dennis's mischevious nature proves to be a headache for Mr. and Mrs. Wilson who have been asked by Denni's parents to take care of him while they are out of town.
29. Tom & Jerry
Tom and Jerry make the world a better place. and trust me when I say that. Though the two are always fighting, however, are also present for each other during calamities.
30. Richie Rich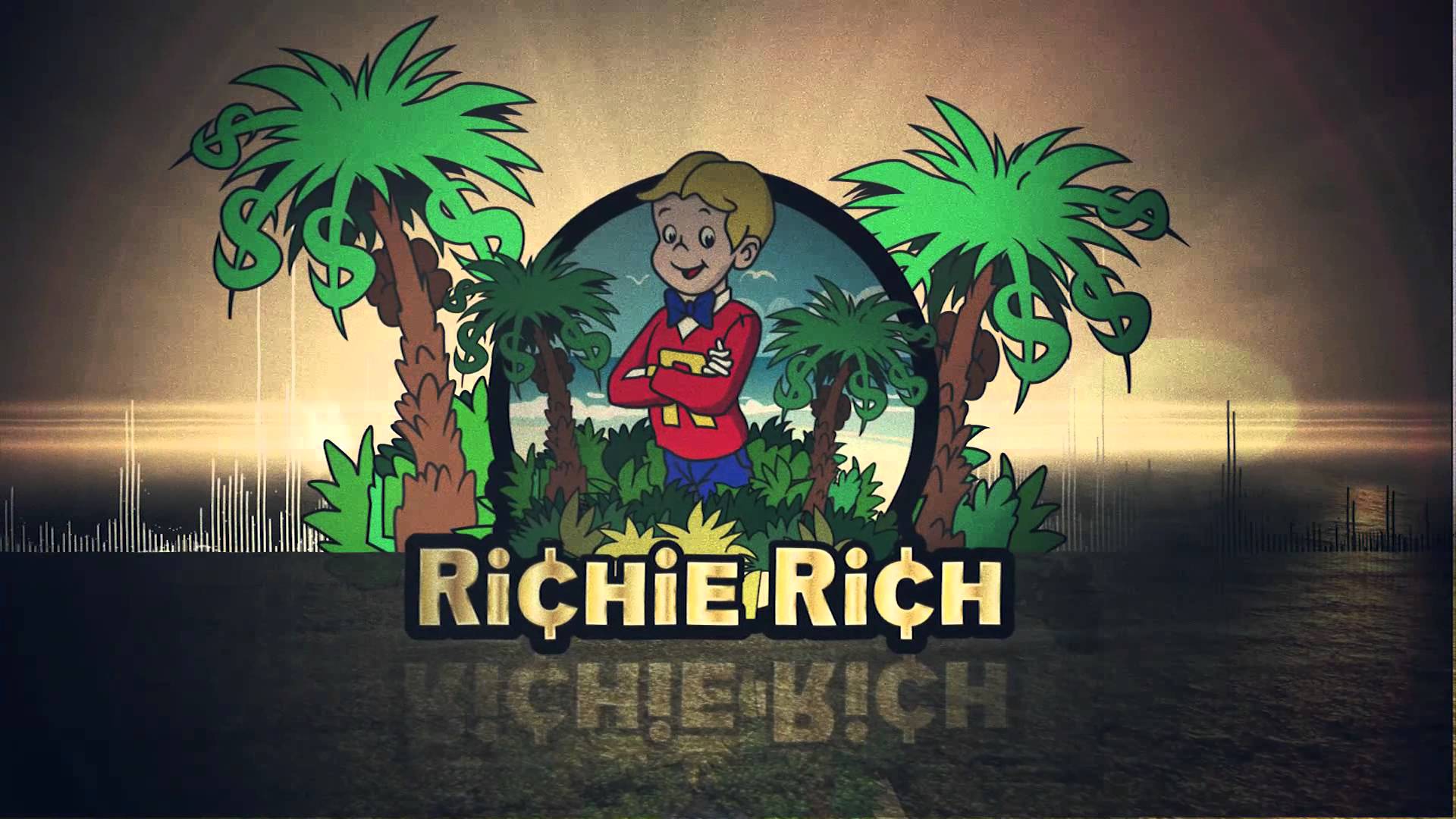 Despite all the riches he stacks, the naive side of Richie Rich makes every 90s kid fall for the cartoon show.
31. Tom & Jerry Kids
Tom and Jerry kids is probably the beta version of Tom and Jerry that homes all the likes of mature Tom and Jerry. All that's is changed is visibly the height of the characters.
32. Hercules
Hercules is a less know superhero who is on the hunt to get back his immorality that has been yanked from him. The only way to get the same back is proving himself as a superhero.
33. He-Man and the Masters of the Universe
He-Man and the Masters of the Universe may feature less-covered superhero but the fact doesn't shy them off when it comes to fighting superhero.
34. The Flintstones
The Flintstones reflects a historic side of the world with their innovative inventions that are creative in their own ways.
35. The Jetsons
The Jetsons explain what being futuristic in the world that prefers traditional ways feels like. You are constantly judged, but does that matter? Maybe or maybe not.
36. Popeye The Sailor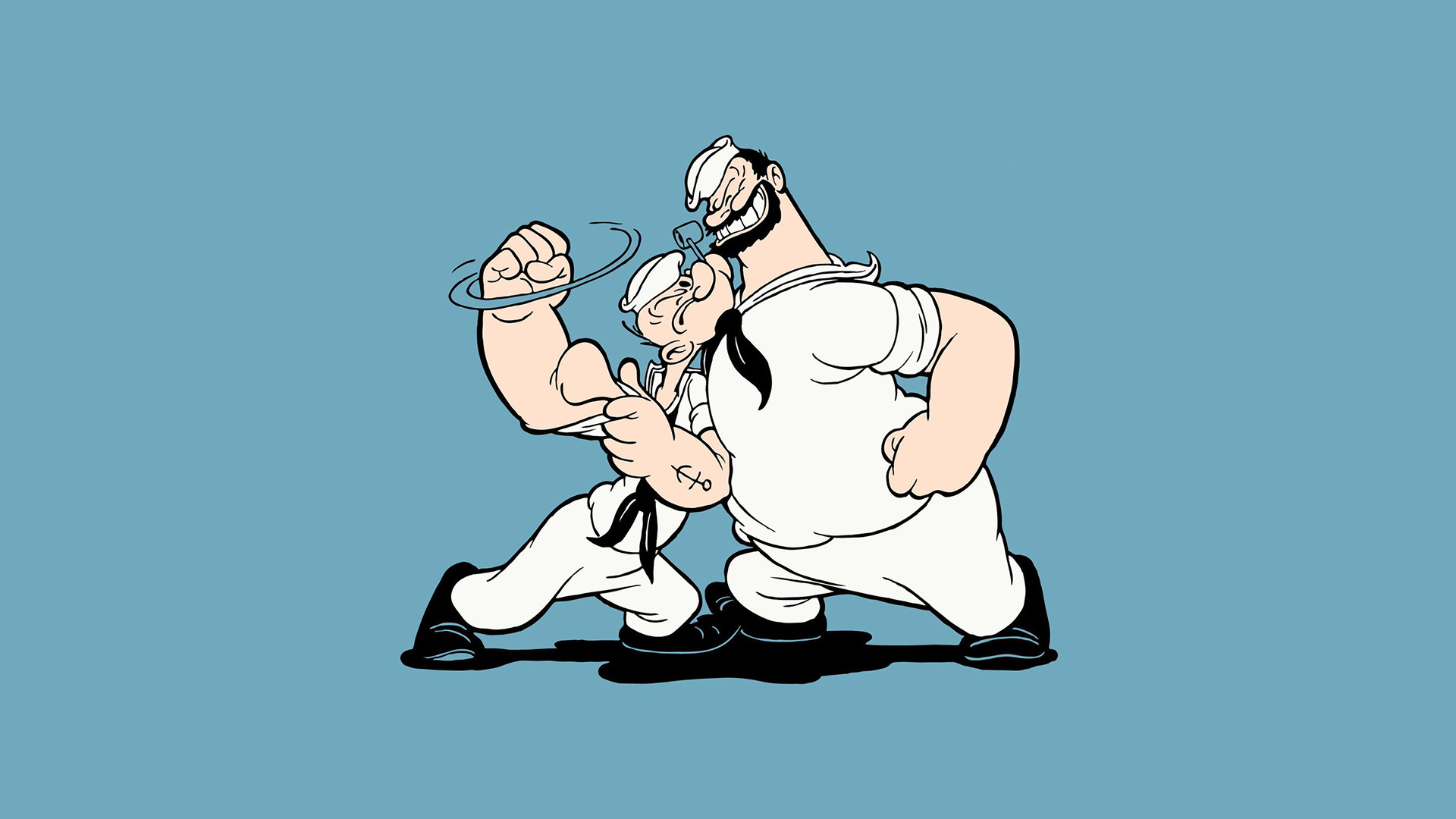 Although I never liked the idea of having spinach on my plate, however, the idea that eating spinach will make me stronger had forever prompted me to have a bit.
37. The Real Adventures of Jonny Quest
38. The Addams Family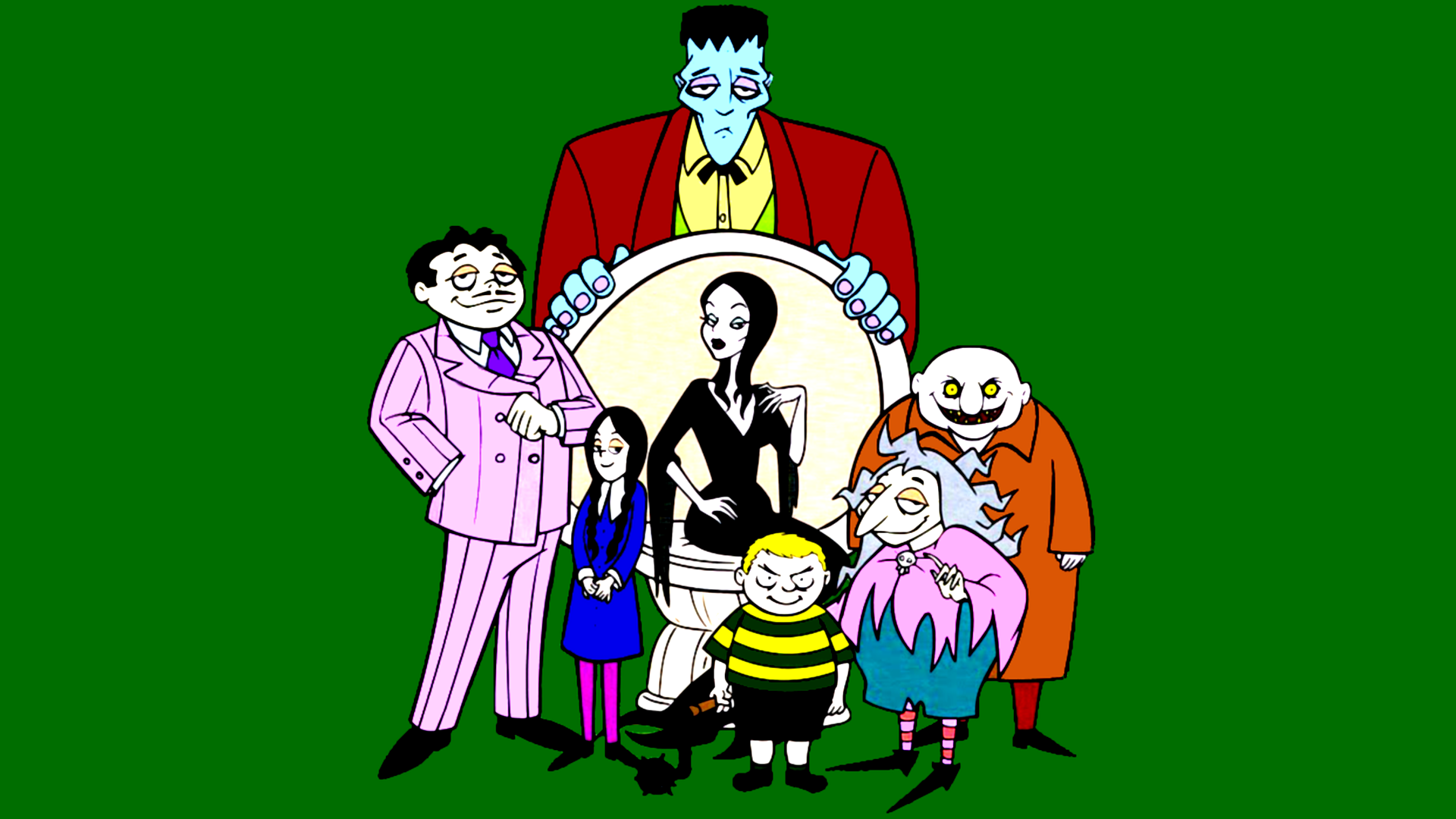 The Addams Family is a story of an American Family facing challenges of an ordinary American family with psychopaths and ghosts for some good measures.
39. The Mask
I have always thought as to what I unsuasl thing I would do in case I find the mask that makes all sorts of unusual things happen. Never found the answer though.
40. The Road Runner Show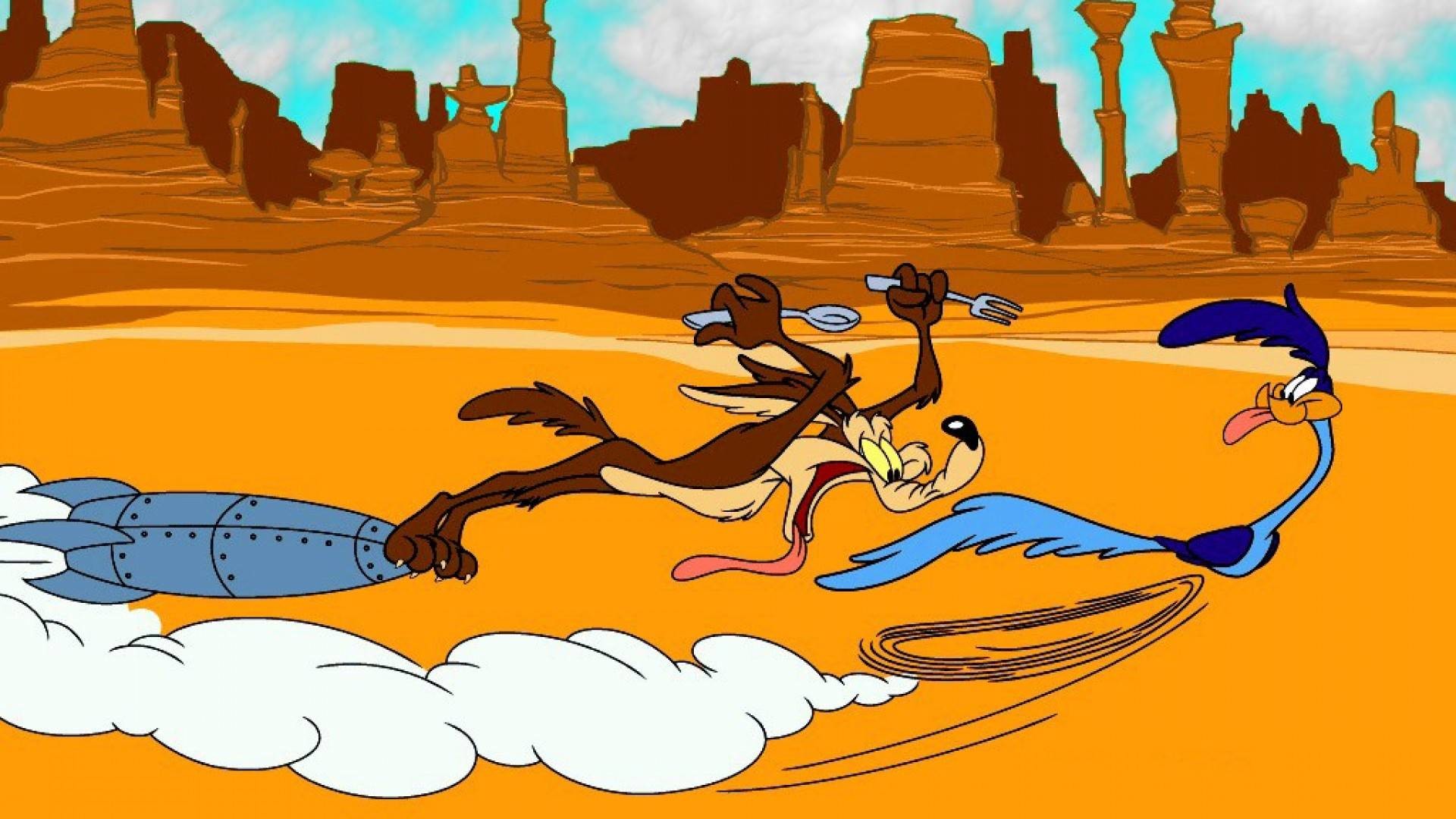 Hunting prey isn't fun until there's a challenge involved. However, a one-sided challenge could be irritating and exhausting, especially for a hungry coyote.

41. Spider-Man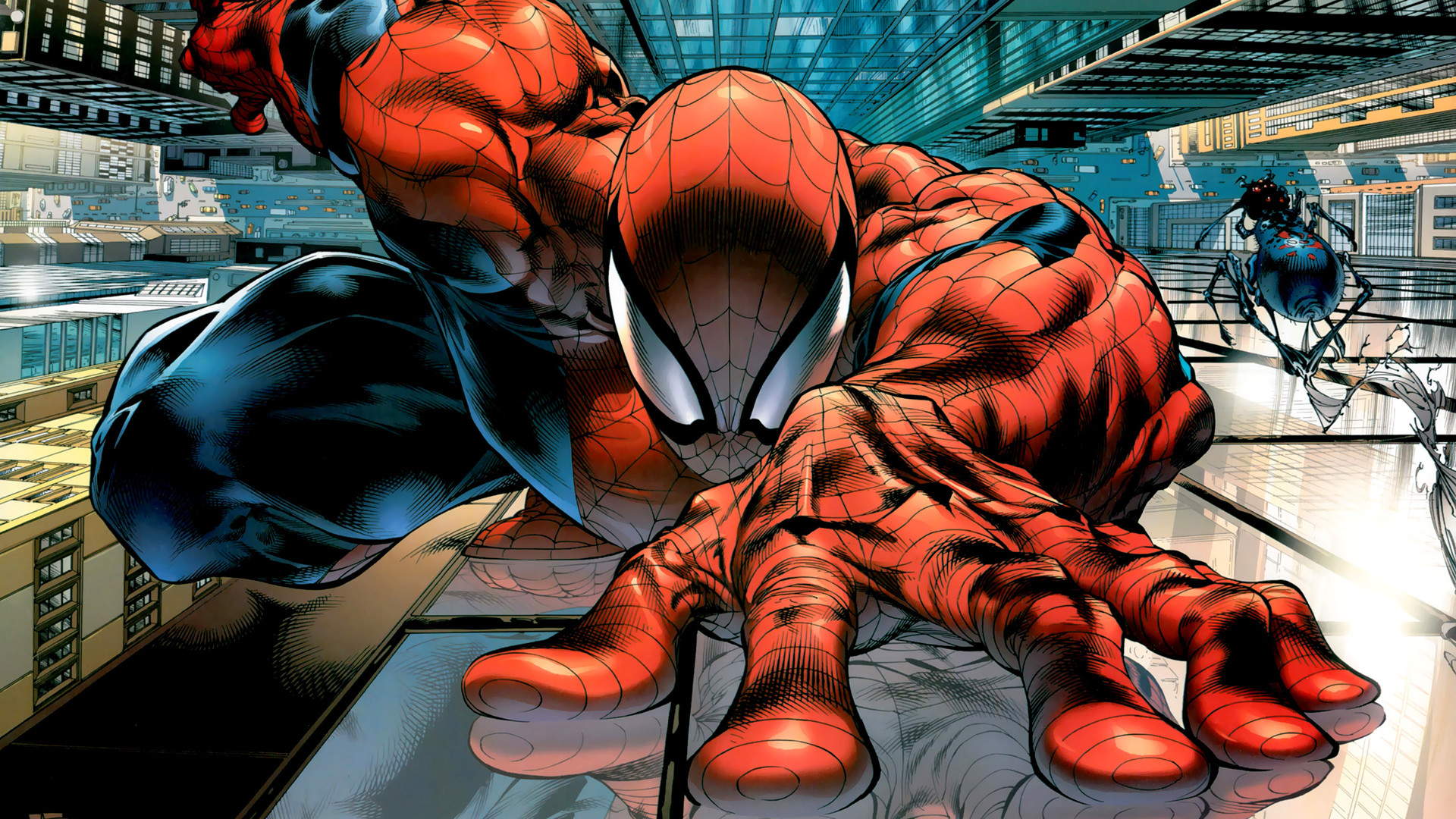 Who doesn't know spider-man? A naive student in daylight and a web-slinger to your rescue every time his city is harassed by miscreants.
42. Pokemon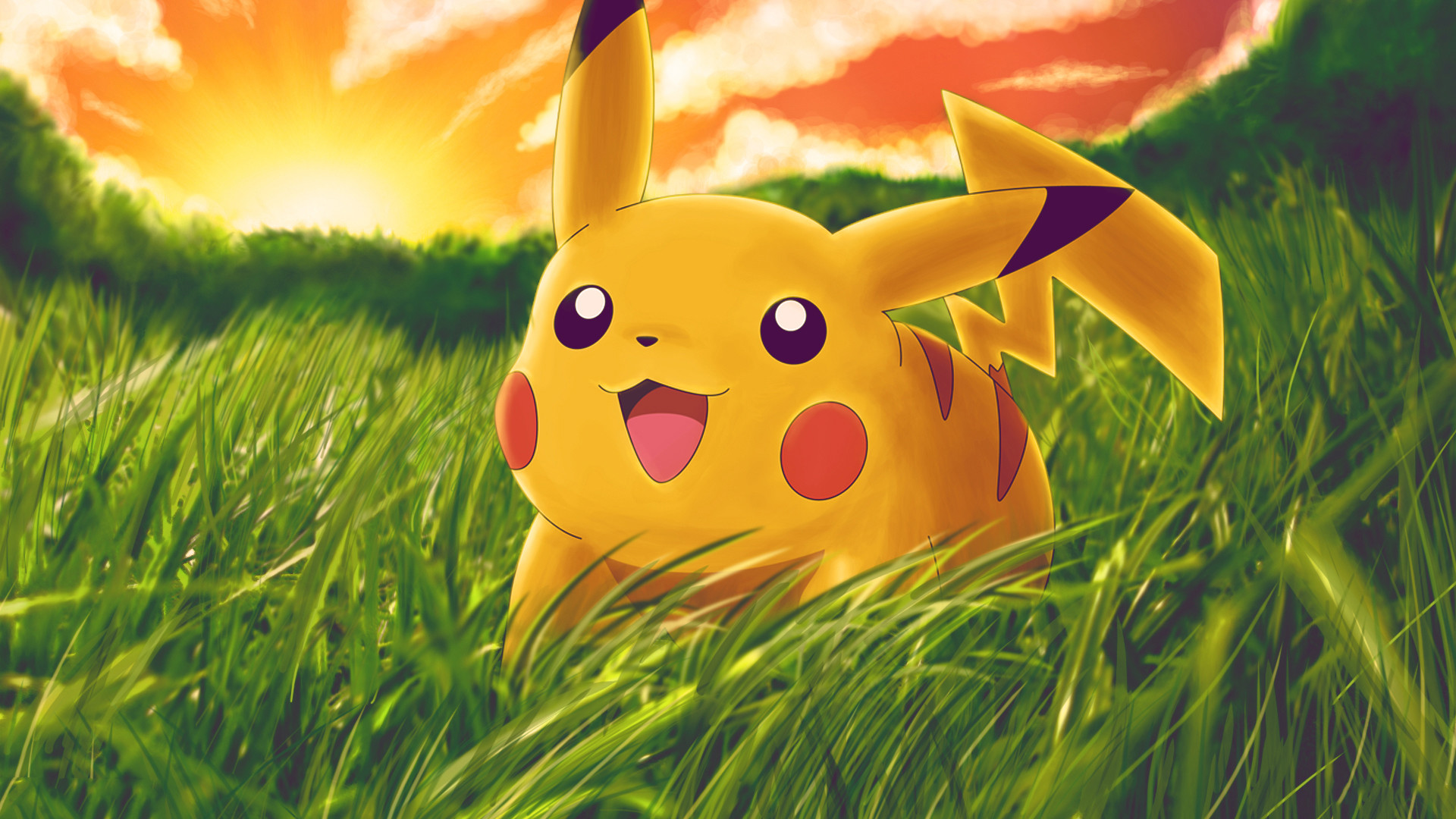 When the makers of Pokemon said catch them all, we all took it as a catch all the episodes of the thrilling action cartoon that Pokemon is.
43. Thundercats
The cat-like humanoids who were forced to flee their home and end up on Earth after being attacked by the Mutants of Plun-Darr. We seem so welcoming.
44. SpongeBob Squarepants
Although I never understood how life underwater could be as easy as the cartoon shows, but altogether, watching SpongeBob Squarepants was always fun.
45. Dragon Ball Z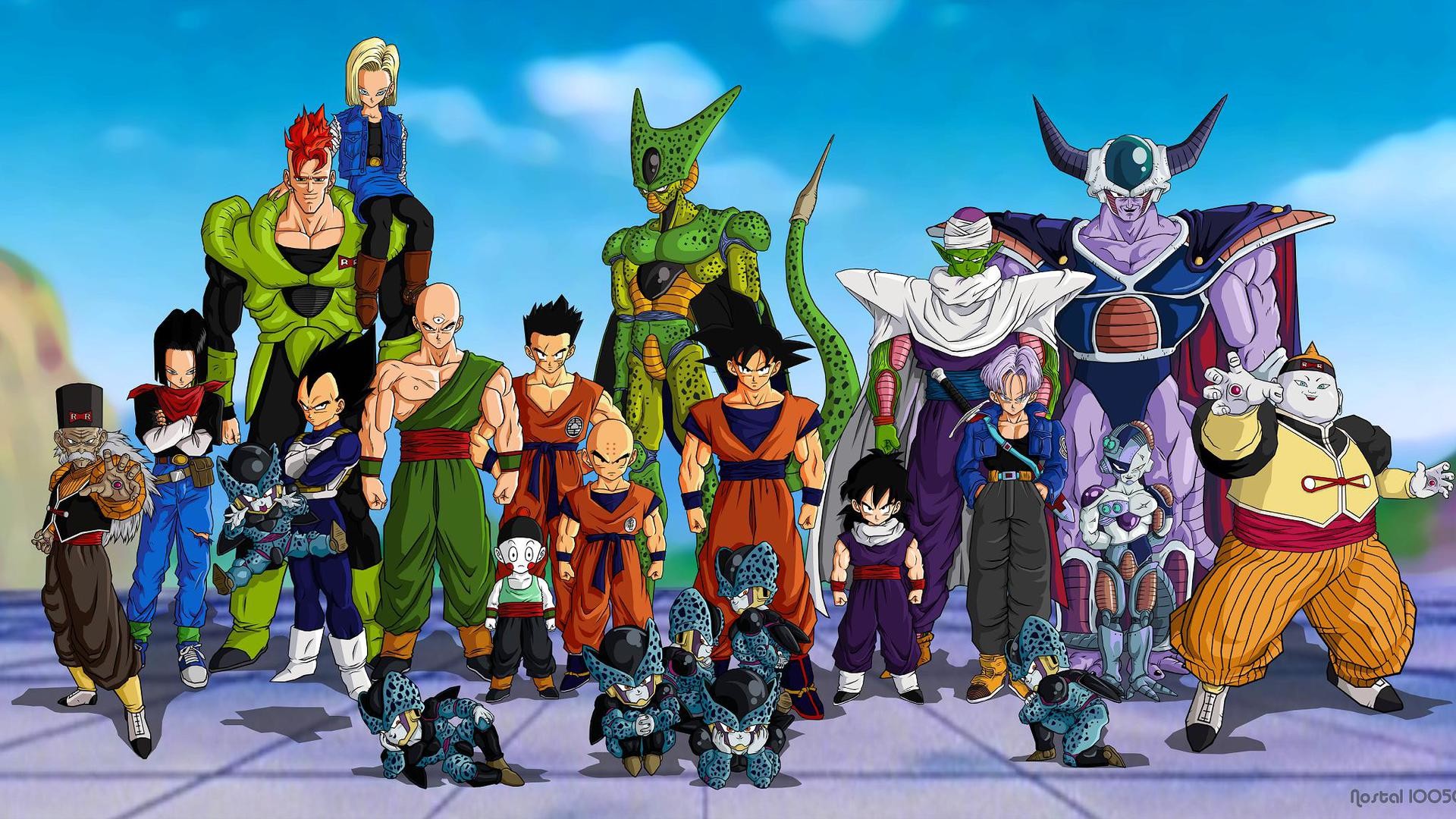 The concept of good versus evil is best depicted in Dragon ball z, besides the importance of teamwork, the value of friendship and loyalty.
46. Pingu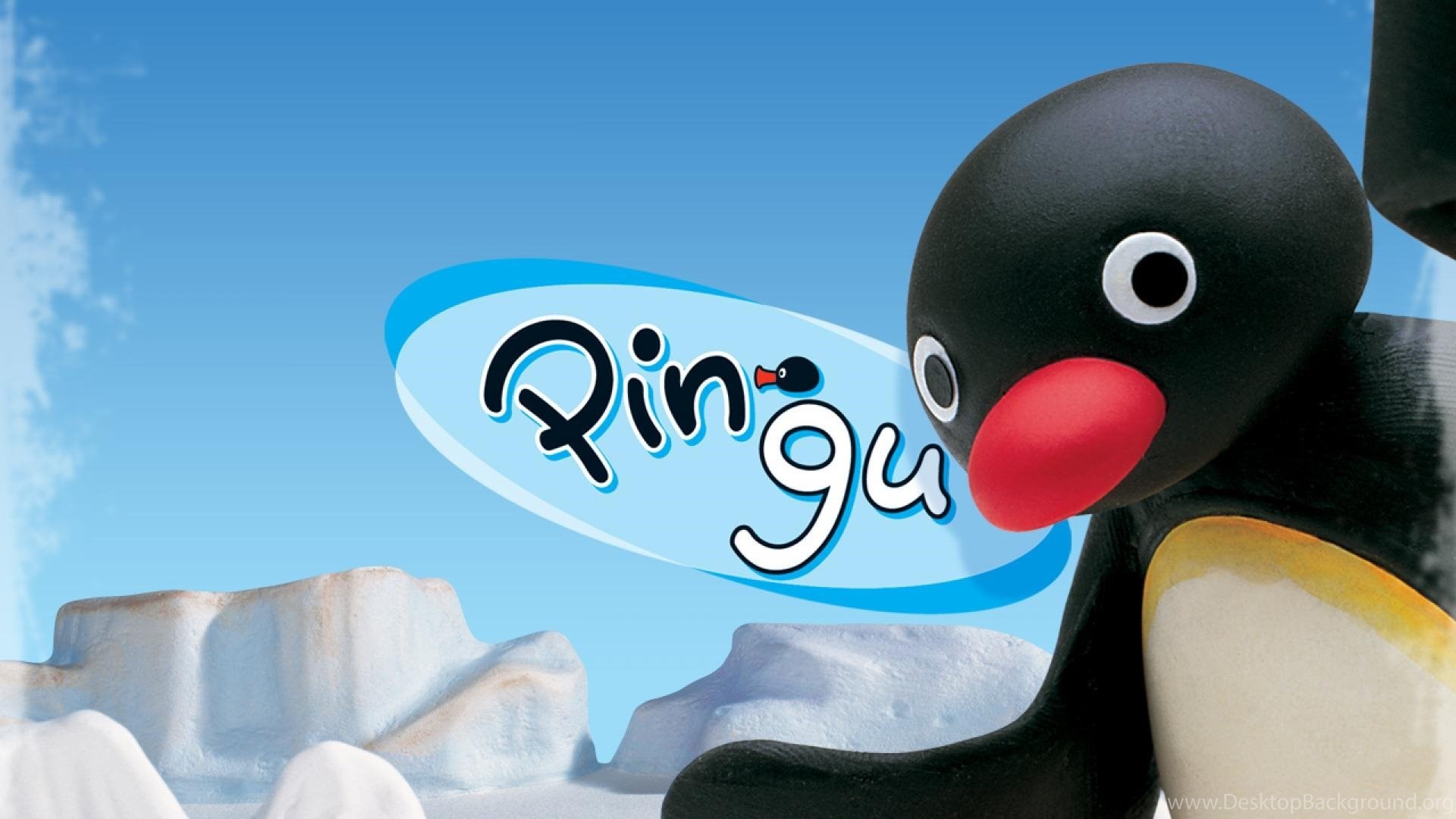 Despite the short legs, Pingu is full of ideas and that's what makes them a useful resource. I have also been curious about Pingu's whale-shaped fun-house.
47. Timon & Pumbaa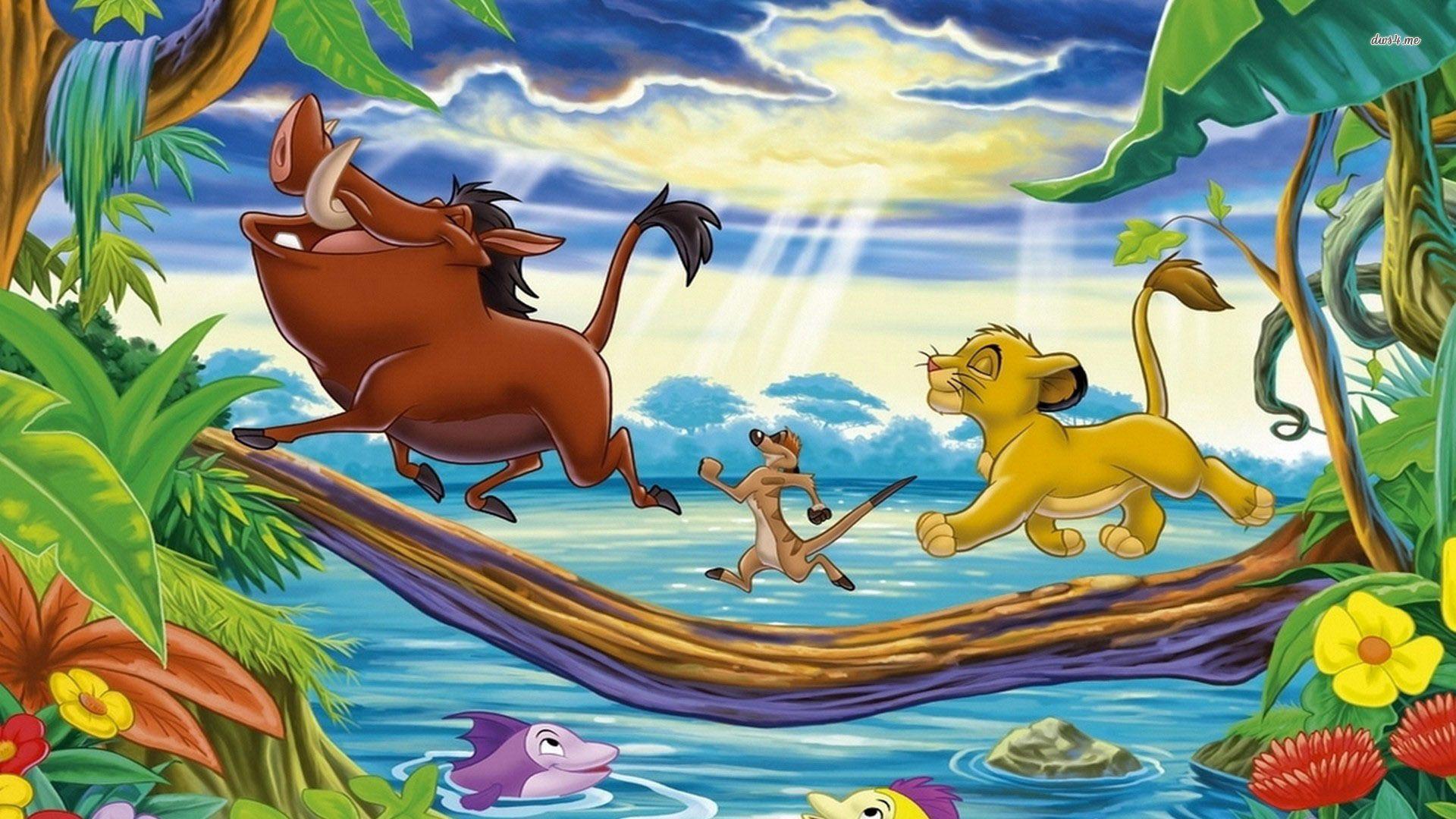 The fun cartoon from the 90s features Timon the meerkat and Pumbaa the warthog from the 1994 Disney animated feature film, The Lion King. The characters have their own ways to live life, which never fail to spew life lessons.
48. The New Adventures of Winnie The Pooh
Winnie The Pooh is all about friendship, life and lots and lots of 'hunny' that our beloved Pooh loves to feat on.
49. Kochikame
Although Kochikame has been appointed as a policeman, his curiosity always reloves around how he can attain wealth. Not the kind lesson one needs but it is fun to watch Kochikame and his mischevious ways.
50. The Transformers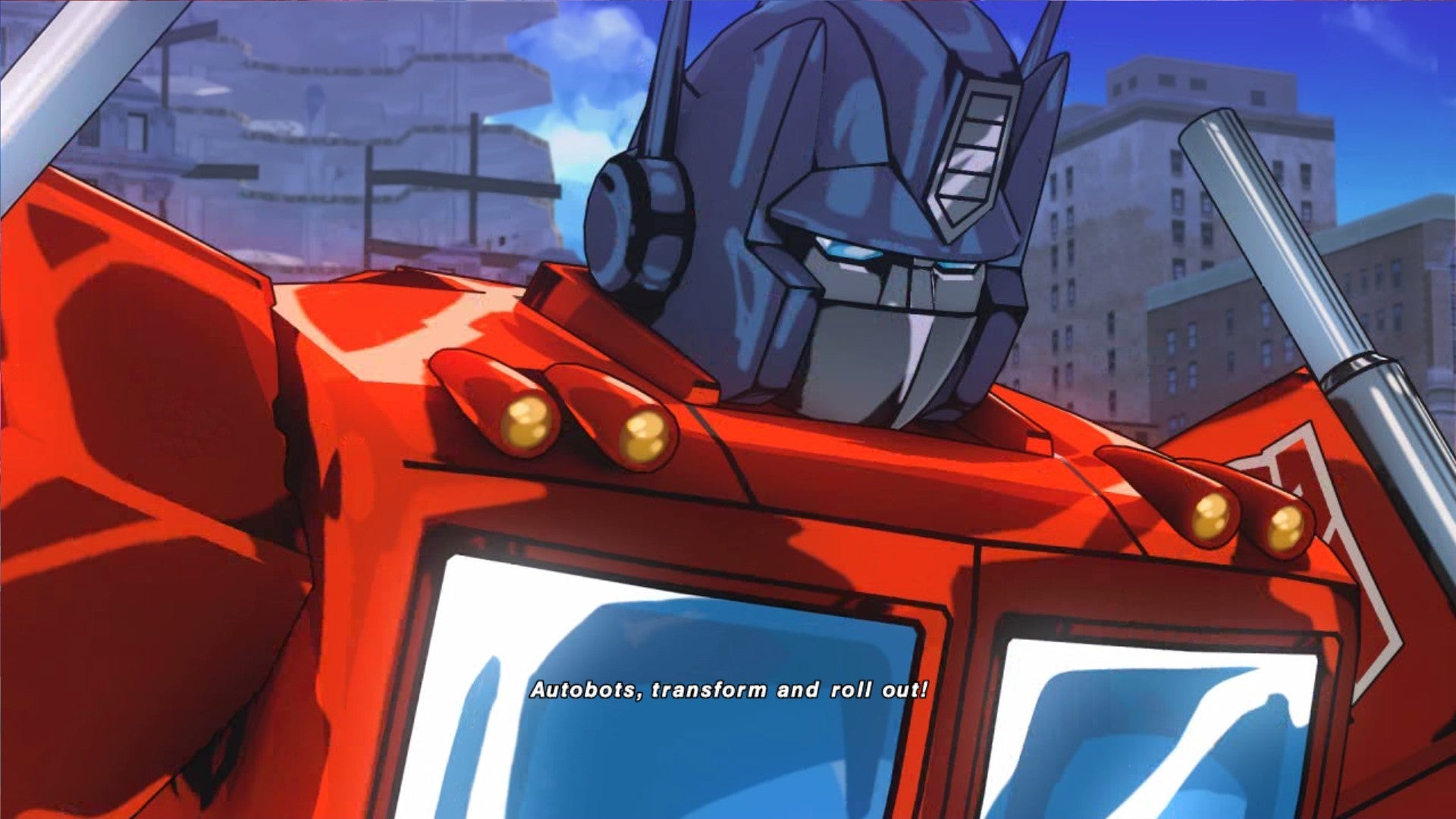 Transformers are an all-time favourite of kids and you shouldn't be surprised if you hear screams of joy when they transform. Autobots assemble!! Screams follow.
51. Teen Titans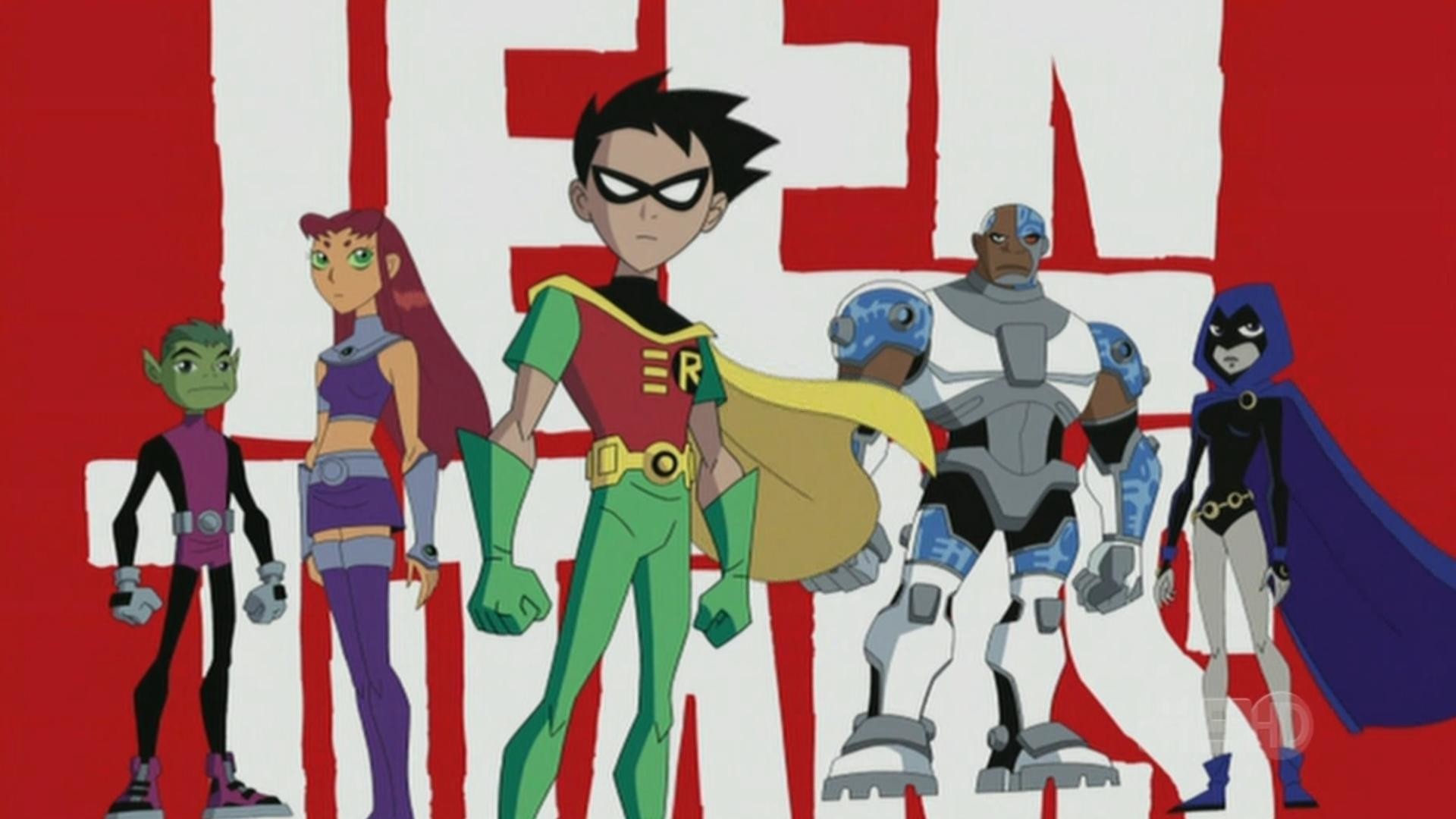 Teen Titan is lead by Robin who has no special powers, just a utility belt and his mind to help solve problems. His team members, Starfire, Raven, Cyborg and Beast Boy, live together in Titans Tower.
52. Oswald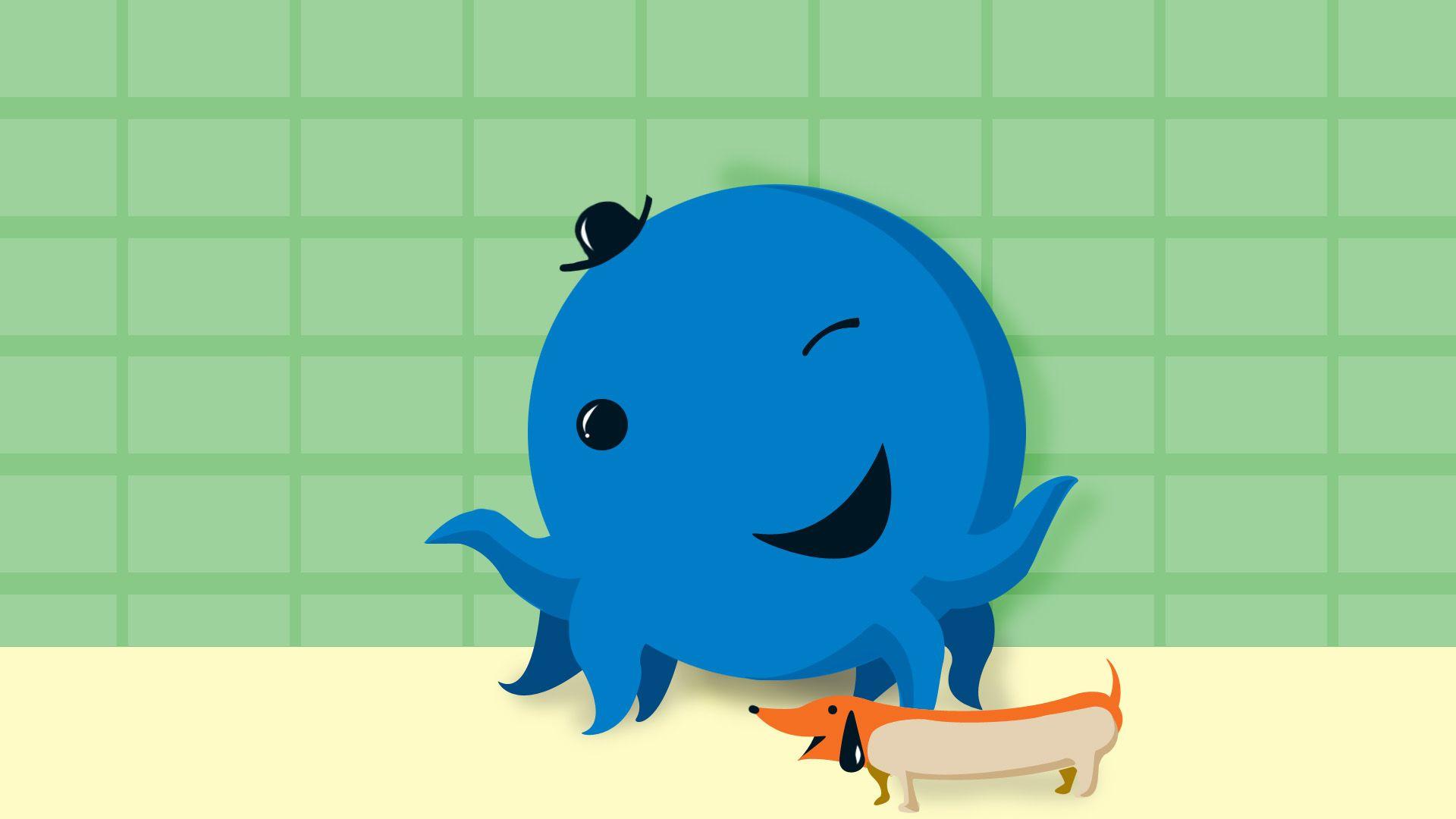 The strange octopus with small legs has a hot dog like dog who is his favourite being on this planet. And so is Oswald our favourite cartoon character.
53. Noddy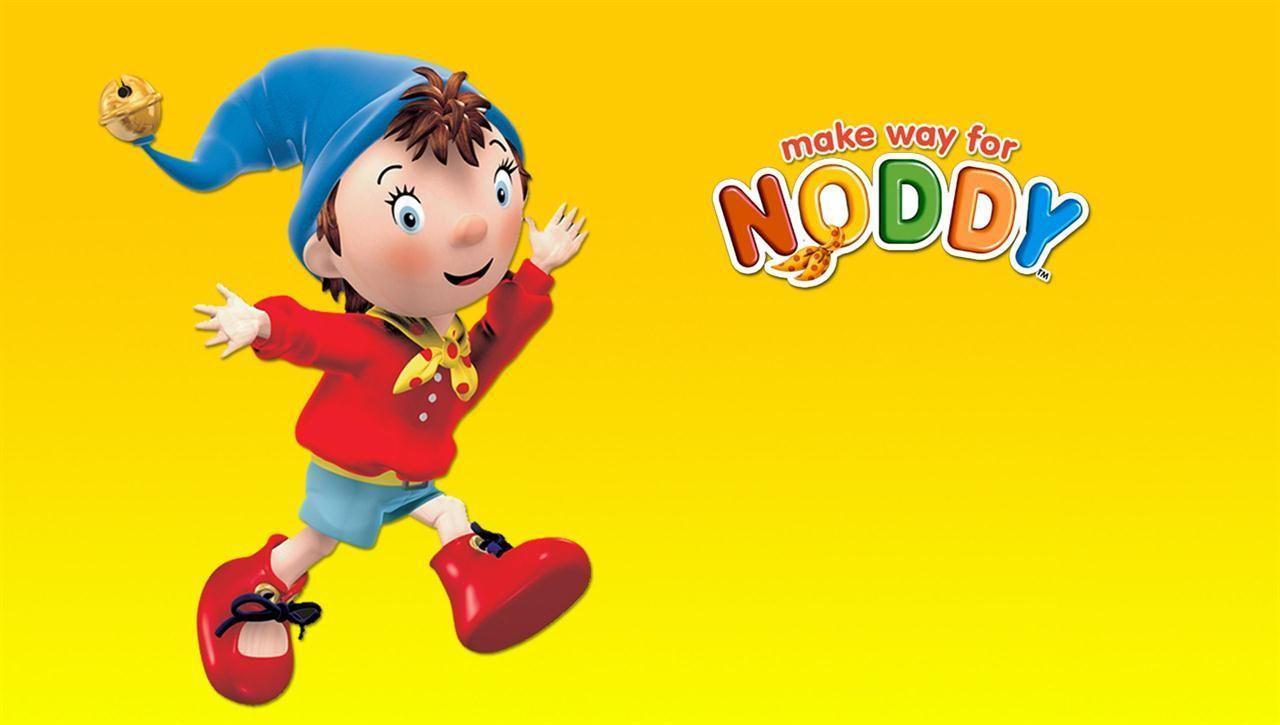 Noody and his innovative creations lure us enough. The Toyland's new detective has solutions to all our major woes.
54. Bob The builder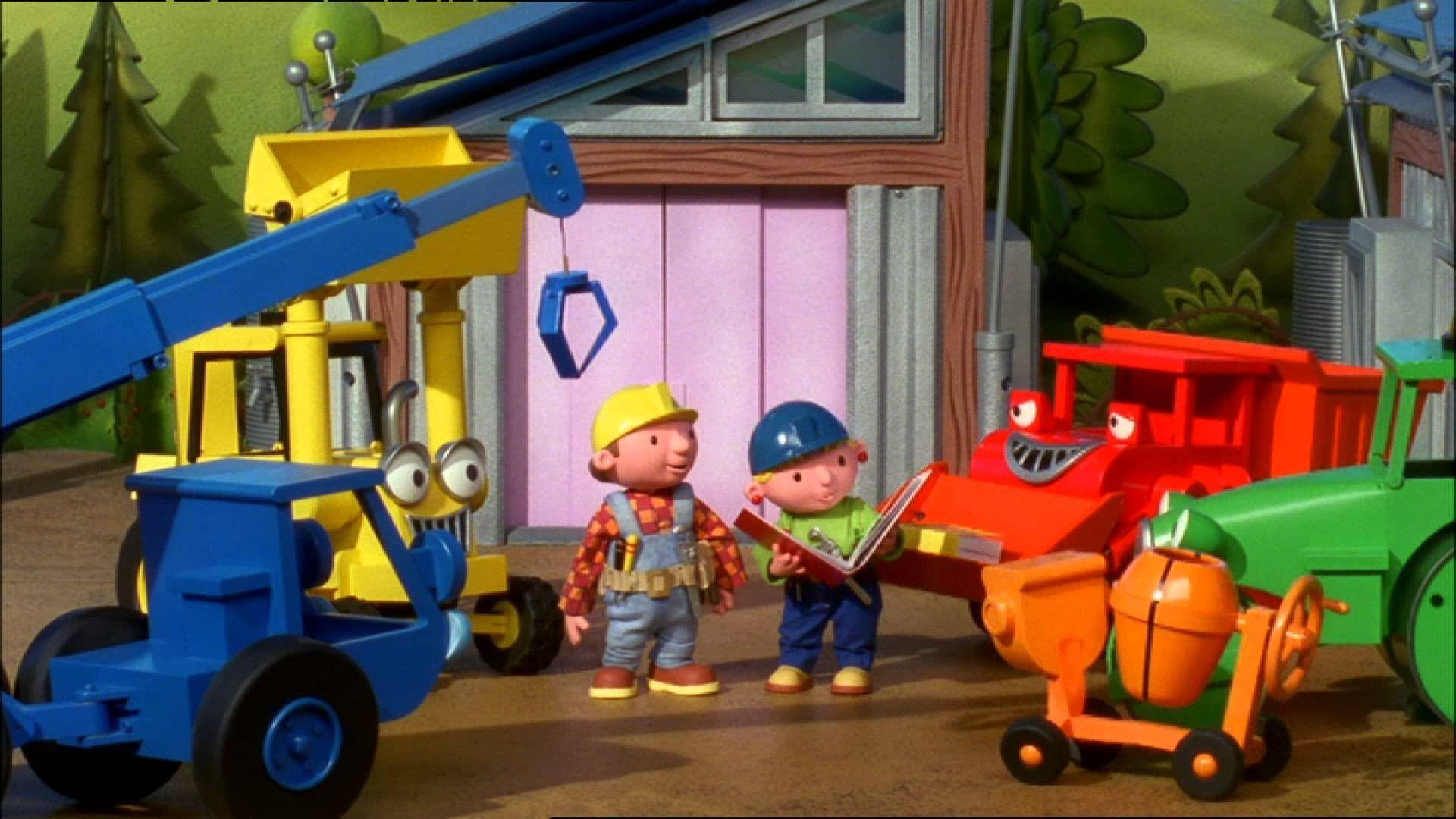 Bob the builder and his construction crew deal with everything with a positive attitude. And that's exactly how we should lead our life.
55. Chip n Dale Rescue Rangers
The two chumpkins might look small but their always so much cooking inside their cryptic mind. The Chip n Dale Rescue Rangers together fight crime around the world.
56. CatDog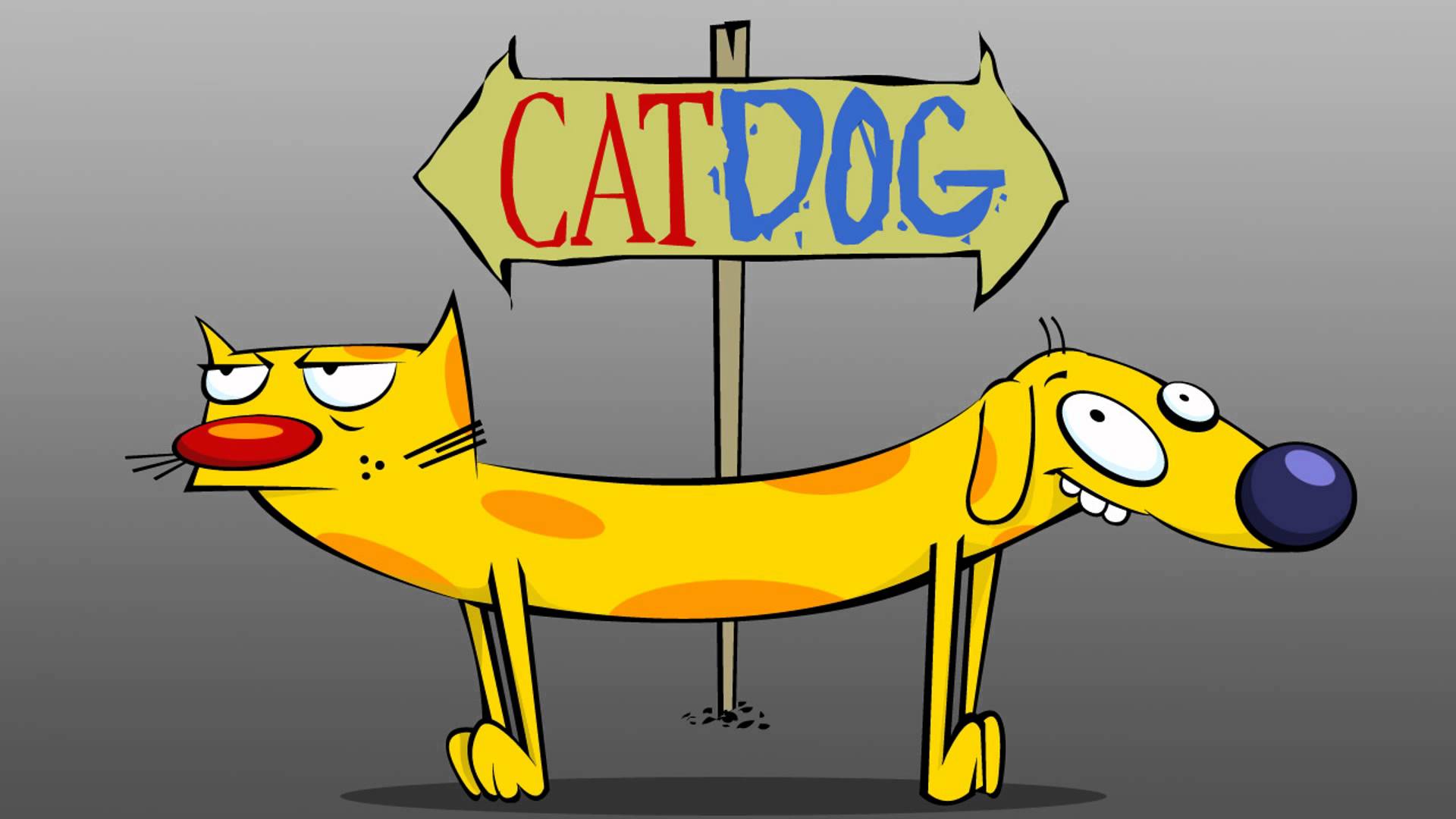 Cats are obviously more clever than dogs, however, the brothers face constant ridicule from the Greaser Dogs, as well as from Winslow, a mouse that lives in the wall of their house. C
57. Ed, Edd n Eddy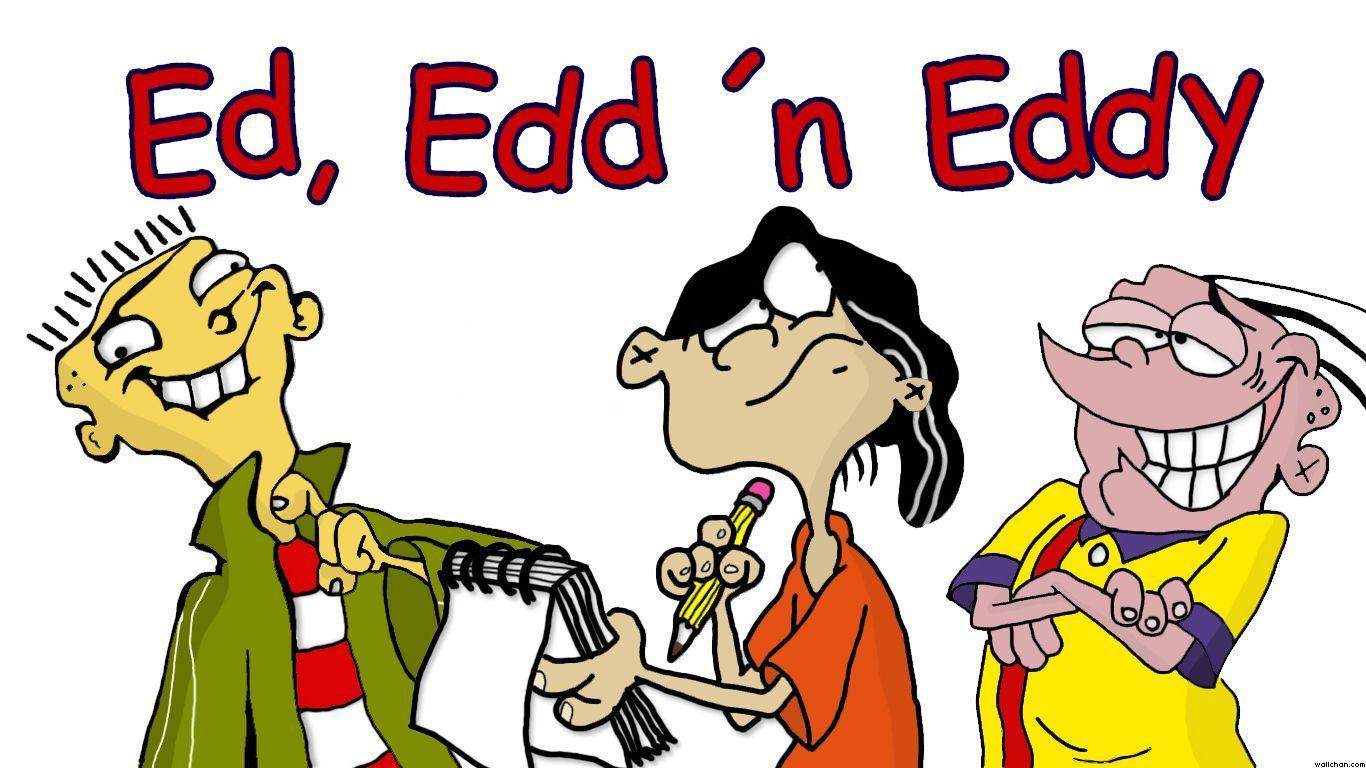 The brothers with what I would call interesting faces. Ed, Edd n Eddy are clueless human beings with ideas they think will work right. However, results slaps the reality on their face.
58. Blue's Clues
Blue's Clues is an educational show hosted by a human with his animated puppy. The show invites viewers to make guess and is really engaging.
59. Aladdin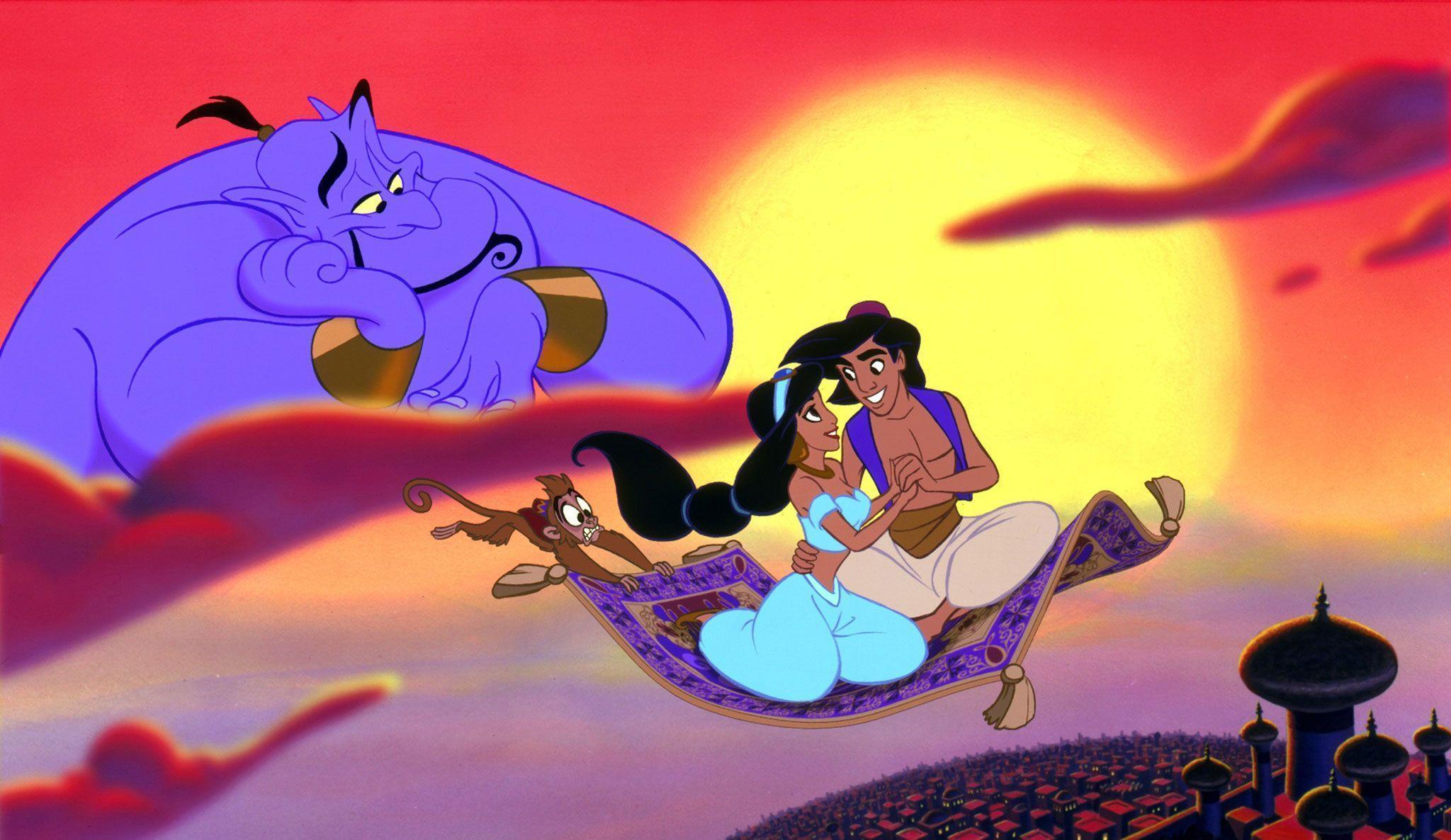 Aladdin tales are too good to ignore, especially the ones that feature Gennie in the lead.  The romantic saga teaches children what exactly falling in love feels like.
60. Dragon Tales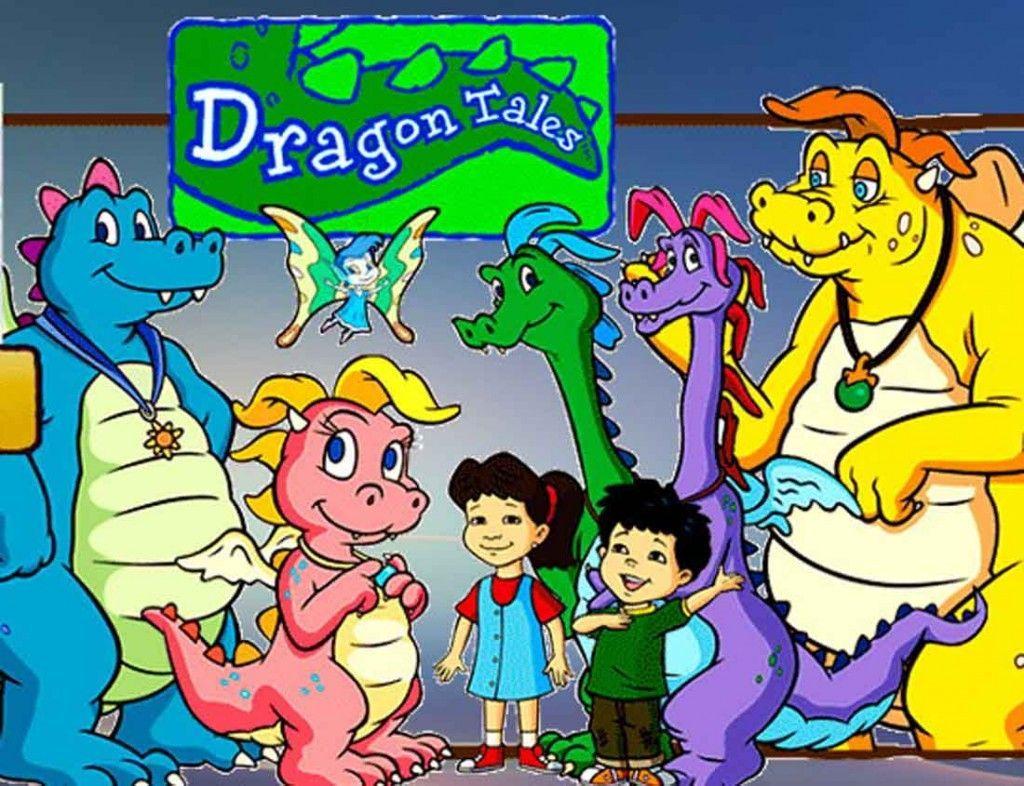 Two worlds are never apart for Emmy, Max and his dragon friends. The kids and dragons faces challenges together and apparently find the best possible solution.
61. Digimon: Digital Monsters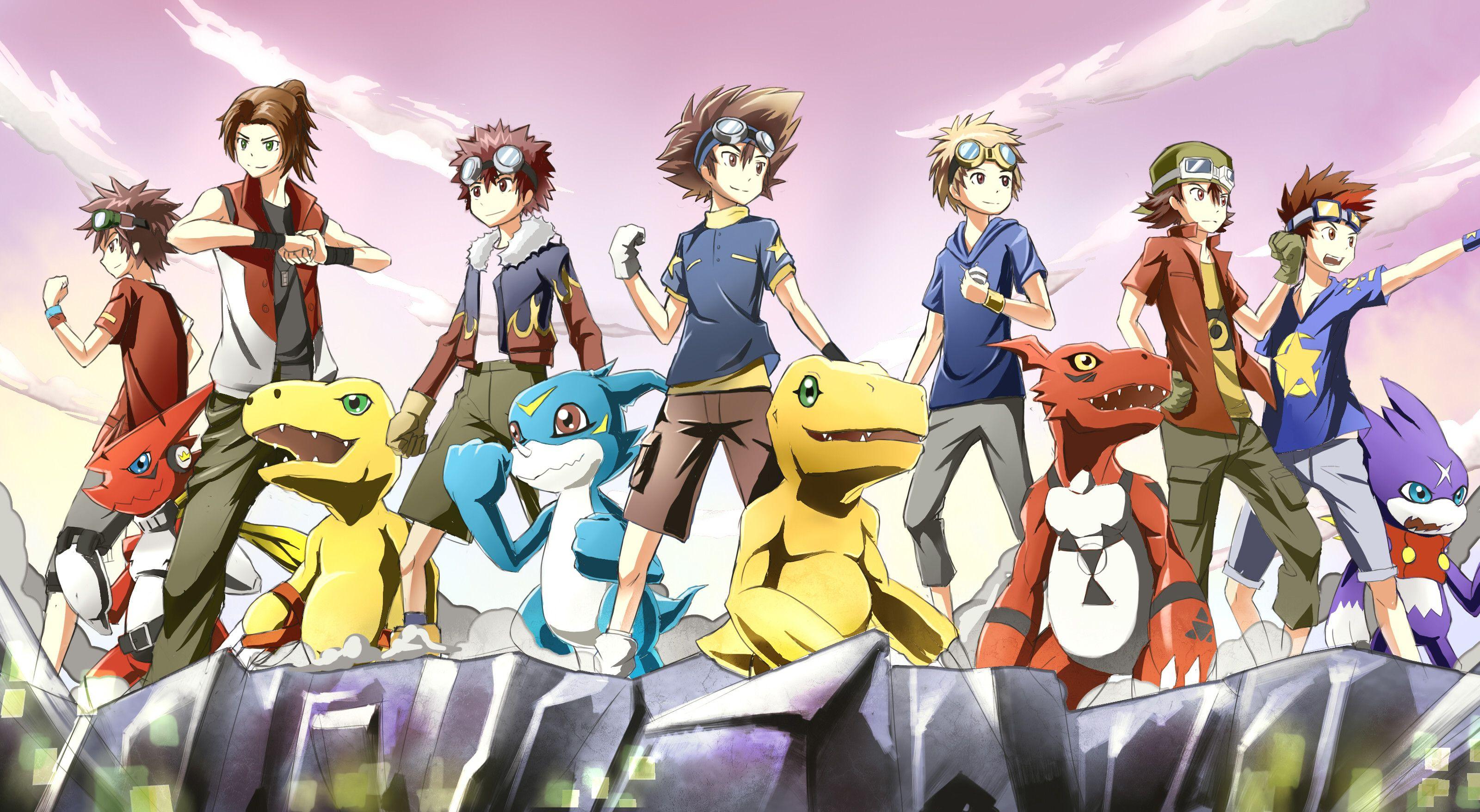 A group of young teens has been sent to a digital world with their monsters called Digimon. Together they fight evil and save the world.
62. Oggy and the Cockroaches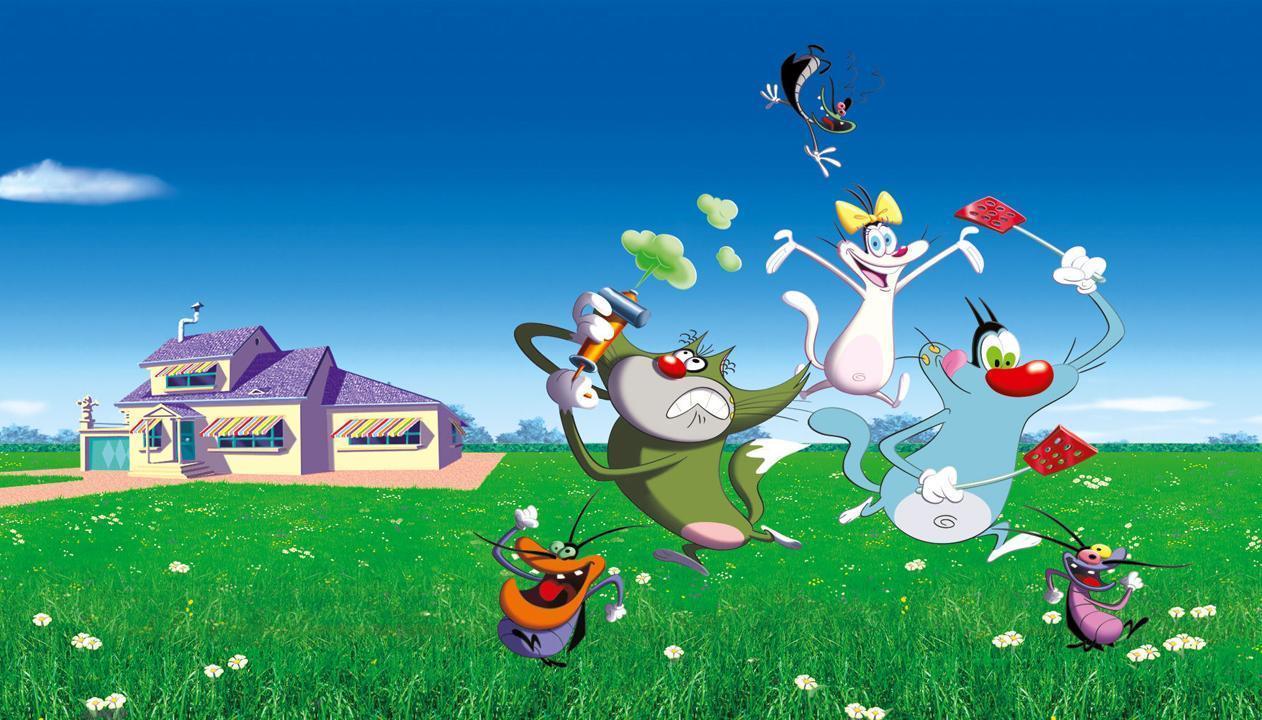 Oggy and the cockroaches may not be from the 90, but it deserves a place in this list for it is the most preferred cartoon today. What's your favourite character from the show?
63. The Pink Panther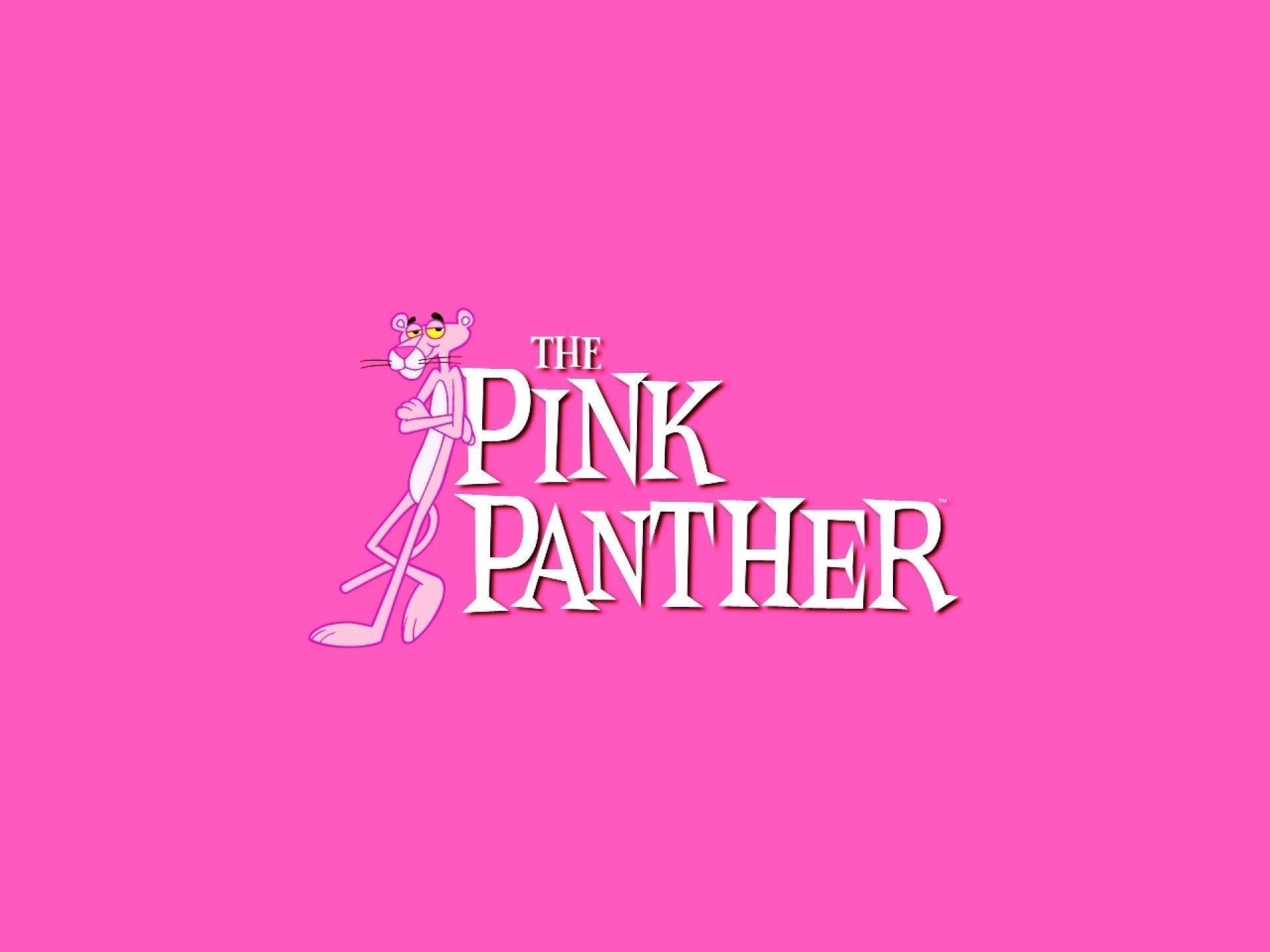 Pink Panther doesn't reveal much but his tendency to take life as simple as it could be is something we must learn from him.
64. Phineas and Ferb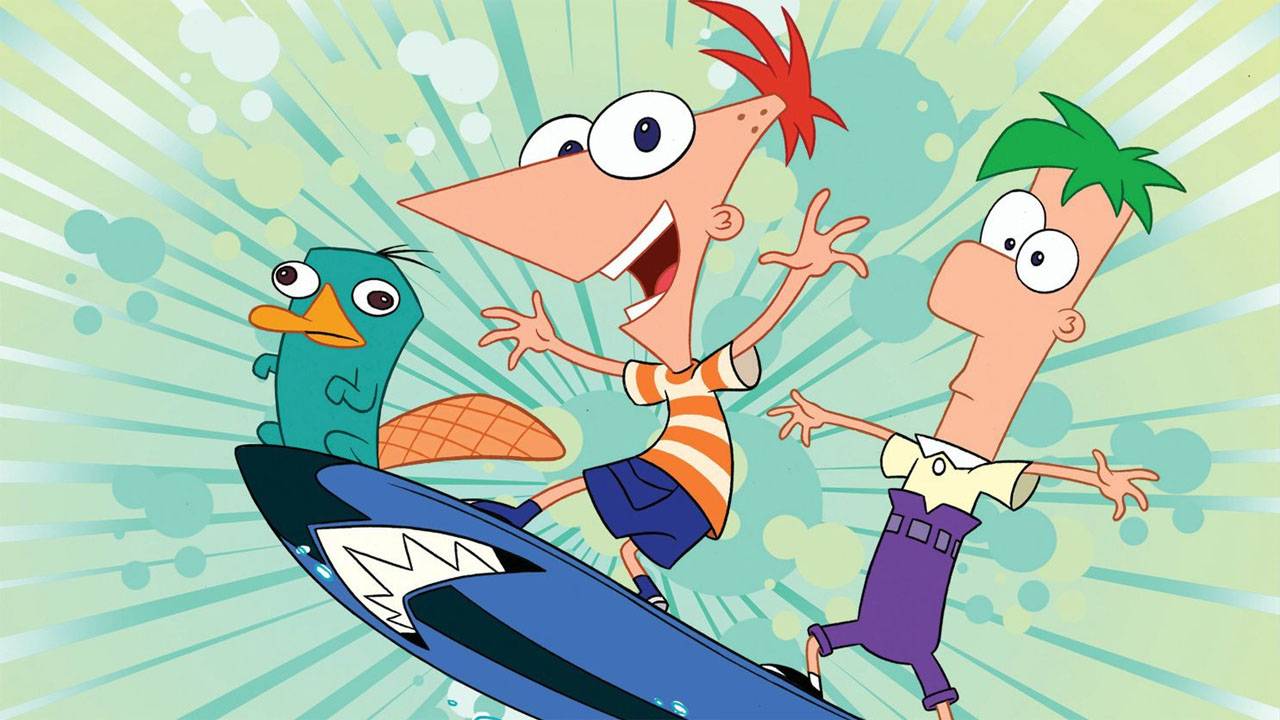 Phineas and Ferb know how to use their summer vacation in the best way possible as they take on to new adventures each day.
65. Pinky and The Brain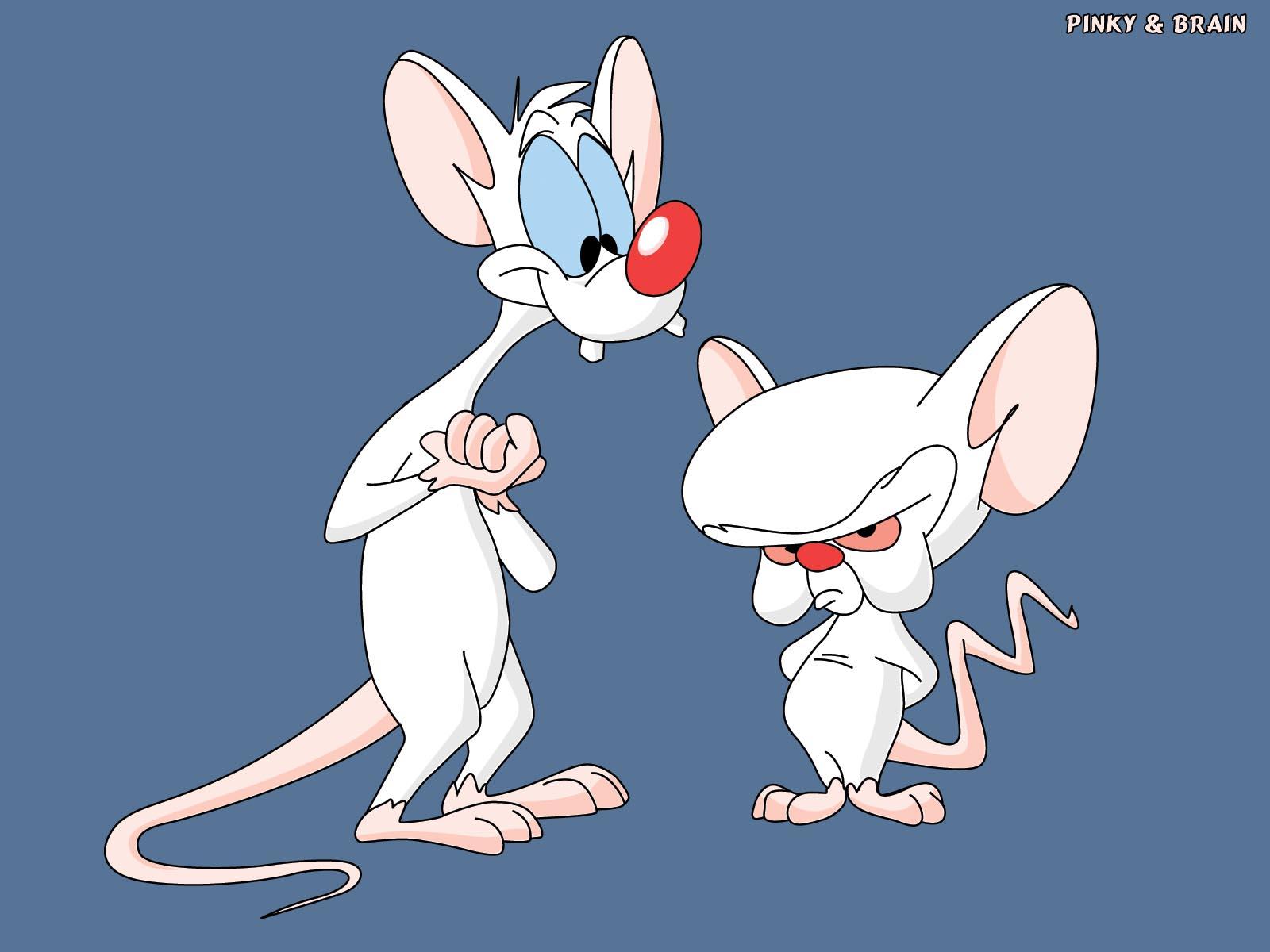 Pinky and The Brain features genetically enhanced mice who try to capture the world every night. However, they often fail.
66. The Fairly OddParents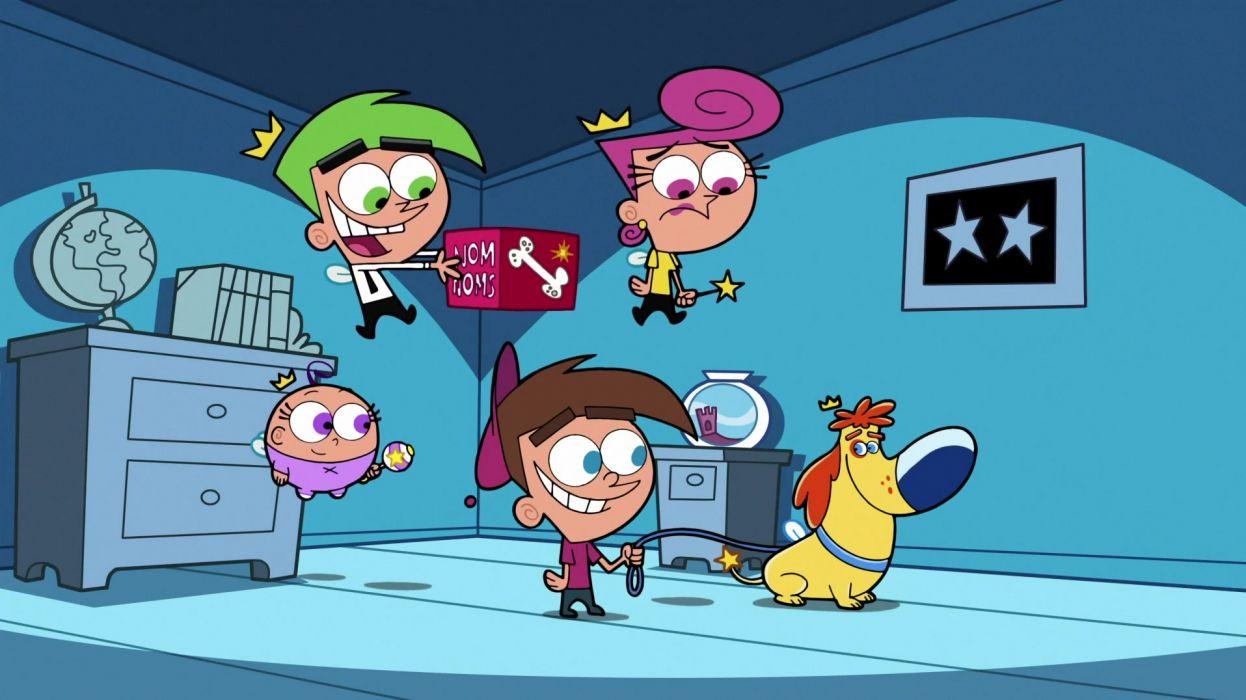 Timmy Turner is a young boy who's life takes an adventurous turn when he is granted two fairy godparents who fulfill his wishes. No matter how weird they are.
67. Animaniacs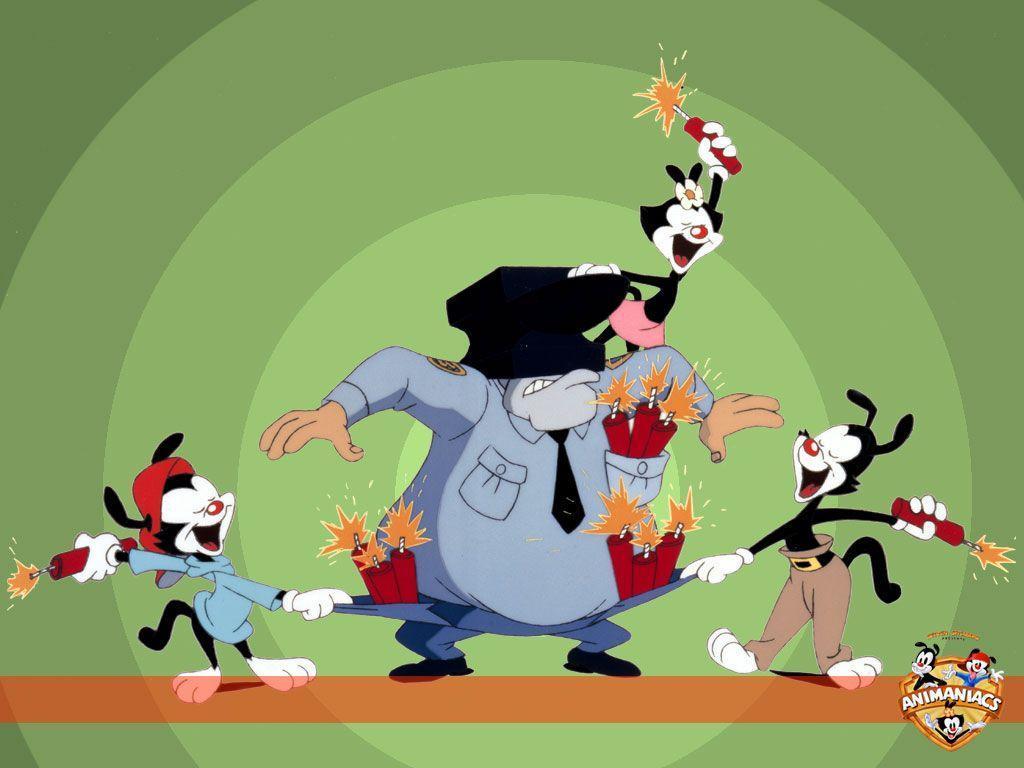 Animaniacsfeatures a large list of characters who enjoy creating havoc in life of others. The series offers a comical educational flavour to the audience interested.
68. Darkwing Duck
Darkwing Duck is a cryptic duck who dons bright clothes and purple mask to fight crime.
69. Franklin
Franklin is a helpful character with all the manners embedded. He makes learning fun and one of the most preferred 90s cartoon characters.
70. 101 Dalmatians: The Series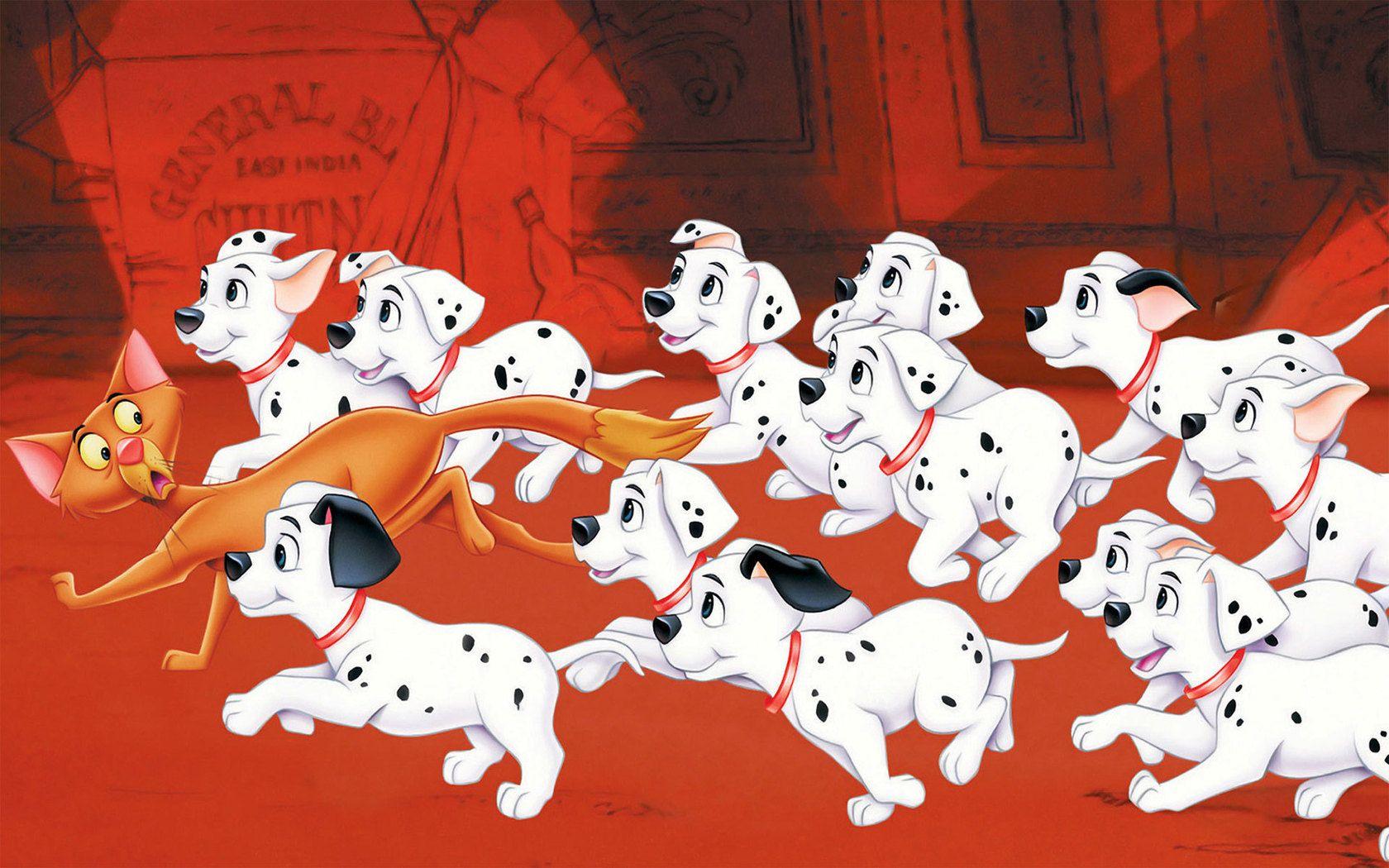 This show features the life of three Dalmatians, Lucky, Rolly, Cadpig and their chicken friend, Spot. Together, they defend their new home from Cruella DeVil and have all sorts of crazy adventures.
Did we miss your favorite one? Our bad, why don't you share the name with us in the comment section below?
You May Also Like:
» What 90s Cartoon Are You As Per Your Zodiac Sign?
» Only a true 90s kid will get 15/15