Gone are the days when you needed copious peripherals to enjoy the likes of your favourite shooting games. With rapid advancements supported by fluid hardware, mobile gaming has taken an unprecedented leap both in terms of gaming experience and the audience it entertains.
A country like India, which has never been fascinated about gaming today is among one of the biggest markets for games like PlayerUnknown's Battlegrounds. As per reports, almost 80 percent of the Indians playing PUBG spend up to Rs. 350 buying skins, and various in-game items. This depicts the changing gaming trends in a cash-conscious country.
Such developments have inspired the game creators' interests, who seem targeting shooting genre to make their presence felt. Talking about creators, Activision is one among them. Activision, responsible for popular franchise Call of Duty, has been working with Tencent to bring it to the mobile platform. And certainly will in a couple of weeks.
Although the official COD version is still awaited, we were lucky enough to a chance to try the beta version of the game. And after playing it for a while, here are our thoughts on it in comparison with PUBG: Mobile.
Graphic Comparison
Frankly, the toned hardware that cell phones come equipped with has allowed creators to induce eye-catching graphics to mobile gaming. However, when it comes to comparing the two based on graphics, COD leads by 1-0. Coming after designing games like Call of Duty: Modern Warfare and Call of Duty: Black Ops, one can expect the graphics to be sharper than any other mobile game currently available.
[Also Read: 11 Video Games Quotes That Are Too Awesome To Miss]
Although you won't notice much difference, the detailing in COD is much sharper than in PUBG. From the character's dress (including pockets, stitches, etc) to lighting effects, reflections and the textures are quite detailed for a mobile game and give console-like vibes. Moreover, COD has v-sync capabilities that allow PC like viewing even in a regular 60FPS capable smartphone.
Game Modes

COD mobile comes with various multiplayer including Deathmatch, Free-for-all, Domination, Frontline and Search and Destroy. The gameplay in all these modes is rapid, with quick respawns that don't even spare you the time to breathe. Moreover, you also have a Rank Mode wherein you compete against players with similar rank in any of the above-mentioned game modes.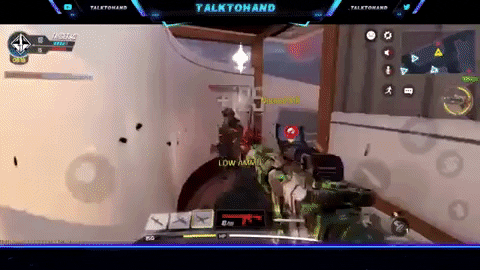 In comparison, PUBG Mobile also has several modes, including War mode, Zombie mode and also the famous Classic mode Battle Royale, however, the things you can do are limited when compared with COD. While playing COD, you are a part of custom classes, helicopter rides, scorestreak perks, a giant bloodhound, more locations and much more making it way more content-driven than PUBG.
Weapons

Lethal weapons and shooting games are inseparable. And deadlier the weapon, the more exciting the game gets. Indeed, in the ammunition department, both PUBG and Call of Duty have spared aesthetic details to ensure the weapon inventory looks as luring as possible. However, you need to spend time learning how the weapons operate and what to use when for the best results.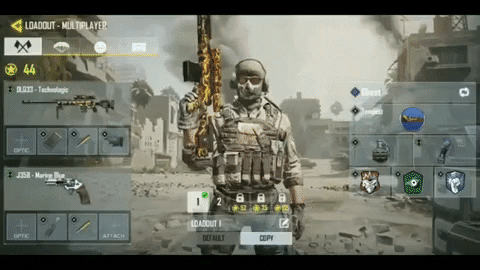 There are almost 24 weapons in COD including M16, DL Q33 and AK47. Moreover, Call of Duty has a military-inspired approach to weapon design whereas PUBG opts for a slightly more fun approach when it comes to weapons.
[Also Read: 10 Things You Need To Know About MCU's Phase 4]
Gameplay
While COD offers players an arena where they can customise various stuff before entering the battle zone, PUBG, on the other hand, follows the classic "hunt for your supplies" kind of gameplay and both are equally fun. Although most of the layout is similar, COD offers two methods for shooting. Apart from the normal tap-to-shoot method, COD offers an automatic shooting option wherein the gun automatically fires when the cross-hair is upon an enemy player.
In COD modes like Battle Royale, it is almost impossible to hit enemies hiding at long distances which is different from PUBG mobile. In PUBG Mobile, there appears to be no bullet drop at nearly any distance. You could shoot with a low powered SMG and could instantly hit someone 400 meters away. So when it comes to realisticity, COD is the winner. The only problem we encountered with COD is the placement of the map. One needs to shift their eyes to actually have a look of the map.
To Conclude
In the end, choosing what to play solely depends on one's personal preferences and expectations from the game. Both PUBG and COD offer an entirely different experience to the players. Activision using PUBG as a foundation has surely pulled off a slightly better battle royale.
However, the future is a blank slate.