Increased ethanol blends with petrol, as well as expanding use of cars driven by compressed natural gas (CNG) and electrification would likely reduce gasoline demand by 1.5 percent each year this decade, down from 4.9 percent growth in the previous decade (EVs).
India's goal of net zero emissions by 2070 will also influence the trend, according to a study paper released Monday.
Oil refiners are expected to shift output to petrochemicals in order to boost profitability, according to recent research.
A three-fold rise in the number of CNG stations, an increase in ethanol blending targets, and a considerable drop in EV battery costs are expected to reduce demand growth in petrol to only 1% this decade from 8.4% in the prior decade," said Hetal Gandhi, the Director of CRISIL Research.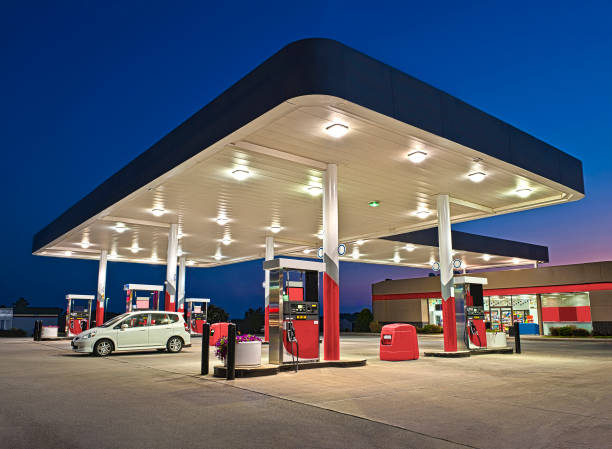 There would be a 2 percent yearly rise in demand for diesel compared to 3.9 percent growth in demand for EVs in the two-wheeler category and a considerable share of freight vehicles where CNG and EV deployment would be restricted," according to the report.
Diesel and gasoline are predicted to account for just 44 percent of petroleum product use by 2030, compared to 50 percent presently.
There are plans to increase 37 million metric tonnes per year of capacity (15 percent above the current base) by fiscal 2025, spending more than Rs 1.5 lakh crore on it. These plants would be able to produce both liquid fuels and petrochemicals.
Petrochemical usage in India is predicted to rise by 8 to 10 percent over the next several years. Polymer consumption per capita is predicted to rise to 18-20 kg by the end of the decade.
[ Also Read: Customers Of SBI, Take Notice! This OTP Scam May Be Really Serious; Here Are Some Tips On How To Prevent It ]
As a consequence of this, the percentage of petrochemicals in oil products would rise from 7 to 17 percent by fiscal 2030, according to the study paper.
It is projected that this high demand for petrochemicals would somewhat offset the fall in India's crude oil demand increase from 4.5 percent in the recent decade.
Refinery margins would benefit from this capacity to diversify. Margins are progressively returning to pre-pandemic levels for both OMCs and the oil producers themselves.
Nitesh Jain, a CRISIL Ratings Ltd. director, says that Diesel and petrol production accounts for 57% of total refinery output in India, with petrochemicals accounting for the remaining 17%." (12-15 percent). The range of products they can produce is often restricted to light, medium, and heavy distillates. These "crude to chemicals complexes" might, however, generate a higher volume of petrochemicals.
Interest coverage and gearing are predicted to be at or below 1.5 times, respectively, over the medium term despite the greater capital expenditures necessary for such facilities. This is due to enhanced production optimization to maximize total profitability. In the near-to-medium term, CRISIL Ratings says that the reduced consumer spending for petrol and diesel would not affect the credit profiles of refiners and OMCs, which have a 65 percent share of refining capacity and a 90 percent share of oil marketing in India, according to a CRISIL Ratings research.