Kids are nothing less than a miracle in this otherwise crazy rampant world. They change people, they make us patient, they make us better human beings.
Agreed.
But, that doesn't give them the license to be everywhere, least of all the "Adults Only" places.
Here are five places where kids annoy the hell out of us –
1. At the movie theatre
Imagine your favorite actor is delivering an Oscar-worthy performance. You are all lost in his charm. Suddenly your focus is pierced with a loud shriek and you are jolted out of the perfect trance. You follow the direction of the scream and there it is, the mighty toddler.
"Why? Oh, why?" You want to pull your hair. That is just the beginning babe! You can see the parent's evil grin in the dark.
2. At the shopping mall or a busy market
You are busy checking out your favorite store and have already collected a big bunch of clothes, skillfully managing them on your arms; when you get super-smashed by an 8-year-old, running at full speed. All your prized sweetlings go flying all over.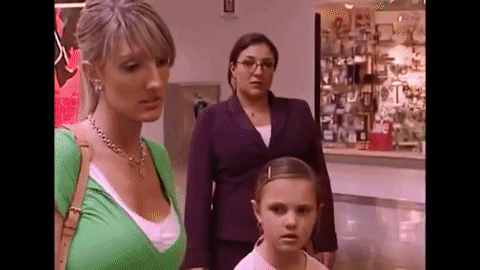 You end up apologizing for flinging stuff in people's face when they throw daggers at you. I will kill that idiot kid, is all you can manage.
3. At Hospitals
You are visiting a friend who survived a major accident. Everyone is sad, his mom can't stop crying. Suddenly, you hear a loud laughter at the end of the corridor, two kids laughing and playing hide and seek.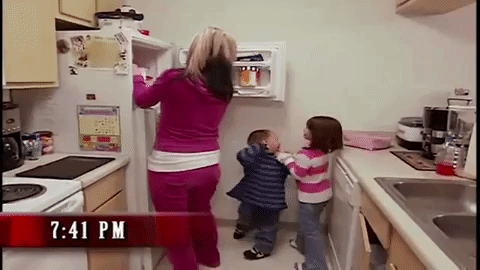 Why on earth would someone bring their kids to a place where making noise is prohibited?
Also check out: Different Species Of People We Spot On Goan Beaches
4. In the flights/ Trains
You are immensely enjoying the latest book by your favorite author when your flow is broken by heart-wrenching cries of a baby in your flight or train.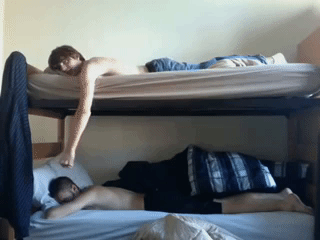 "Why have them if you don't know how to control them in a public place", your brain is screaming. Obviously, you can't say that out loud lest to be screwed during your entire journey.
Oh, and yes, the book has to wait, for you badly need meditation right now. 
5. At that friend's house who has no kids of her own
You invite your married girlfriends to party at your new house. They turn up with kids tagging along. What could go wrong? You think.
And then begins the tamasha. There goes your favorite vase like a flying saucer. And that expensive painting you bought last year from an art exhibition in Milan, there is a huge AF hole in the middle of it.
You end up screaming at the kids. Well, imagine the rest, will ya?
6. At Beauty Parlors
Visualize this – you are getting your eyebrows done from your choice of beautician and that naughtiest girl you have ever set your eyes upon brushes past her, along with half of your eyebrow.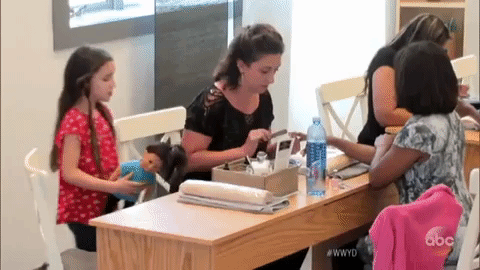 All the nerves in your body are burning with rage and you wanna scream your lungs out. But hey, you can't do that. All you can do is gulp down that bitter hatred and make a face. Oh, and the kid is long gone scarring other eyebrows now.
Not a pretty feeling…eh!!
Do you know: How To Deal With An Anxious Kid?
7. At Offices (Sometimes managers bring along their kids)
You have a report to present in half an hour and your boss is counting minutes, glaring at you from across his glass window. He forgets to mention though, about the hurricane has brought to the office with him, his son, who is already infamous for being wicked to dad's subordinates.
And you are his favorite toy. That sums it up well!!
8. At Banks
Banks have long queues no matter when you go. And with kids added to the equation, the 15 minutes job may take many hours depending upon how vexed the staff sitting at the counter.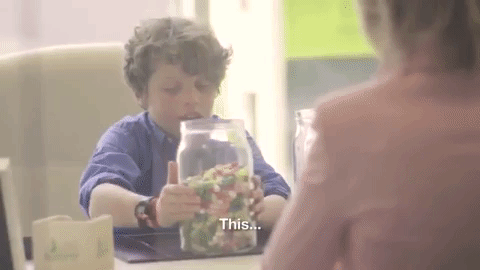 It might be possible that you don't find the manager in his seat because the other kid spilled water on his shirt. Be prepared to spend the entire day in the bank if you spot a sneaky kid on the premises.
9. At Bars (clubs)
Really? Bringing kids to a bar? Heights of carelessness. You want to enjoy, do that minus the kid. Some parents even throw angry scowls in our direction when we take that long satisfying puff.
As if we are doing something unethical by smoking in a bar. Hello? Wasn't there a nice family restaurant you could go to? I mean you brought your kid to a goddamn BAR, bro. You have no right to roll your eyes. Period.
10. At Classy Restaurants
You have planned a perfect moment to propose your girlfriend with the ring hidden inside the wine glass. She finds it and screams with delight. Just then you catch a few screwy tweens gesturing at you and laughing. (at your clichéd proposal, of course).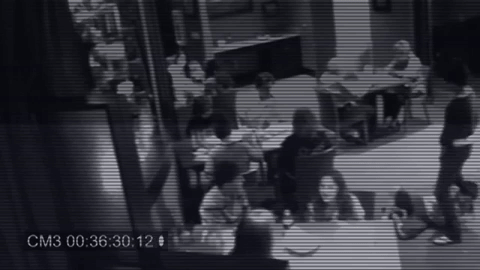 You pray with all your heart that that ass of kids might as well evaporate into thin air. But secretly, you just pray your girl doesn't see them.
In conclusion:
Sounds familiar? Well, this is a problem for which even the government has no answer to. So, Buddies, hang in there, wait till you got kids of your own and that "patience" you so badly need will surely appear.
And Parents, oh well, what can I say besides, how adorable your kids are!!