Monsoons are like a tiny version of winters, it gives you a lazy feeling and a feeling that makes you not want to get off the bed, no matter who's knocking at the door. Ahh!! Don't do that, that's rude.
Nevertheless, when you have already made up your mind to stay indoors, in the bed, then why not make the best out of your time and watch some web series instead of mulling about your ex.
With that being said, here are the best web series that you can watch on Netflix this July.
1. Stranger Things (Season 3)
Genres: Drama | Fantasy | Horror | Mystery | Sci-Fi | Thriller
IMDb Rating: 8.9/10
The disappearance of a small child, in a small town, starts a peculiar chain of events that shatters the peace of the community residing in the village. The story belongs to his mother, a police chief, and his friends trying to confront terrifying forces to get him back. Full of mystery, a touch of sci-fi and yup horror. Sounds good, isn't it?
2. The Last Czars (Season 1)
Genres: Documentary
IMDb Rating: 7.0/10
When social upheaval sweeps Russia in the early 20th century, Czar Nicholas II resists change, sparking a revolution and ending a dynasty. If you are into any of the adjectives mentioned above, then this is what you should be watching this July. A documentary that'll help you know Russia better.
Also Read: This List of Upcoming Bollywood Movies 2019 Guarantees An Exciting Year For Bollywood Fans
3. Free Rein (Season 3)
Genres: Family
IMDb Rating: 7.5/10
Free Rein is a story of a 15-year-old Zoe who spends the summer on an island off the coast of the United Kingdom. Where she went to visit her British grandfather. The place happens to be the same place where her mother lived when she was young. There Zoe creates a special bond with a mysterious, wild, and beautiful horse. She also struggles with boys and horse thieves.
4. Family Reunion (Season 1)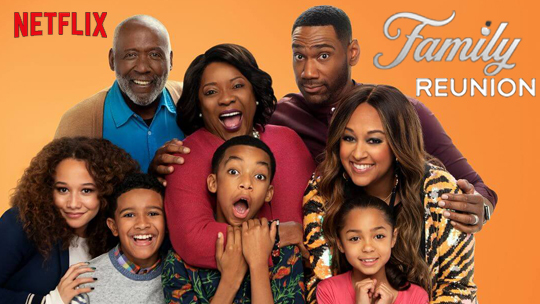 Genres: Comedy
IMDb Rating: 6.2/10
When the McKellan family moves from Seattle to Georgia to be closer to extended family, the transition is like being a catfish out of water. From three-hour church services and huge humidity hair to M'Dear's home cooking and family bonding, the everyday ups and downs of Family Reunion are real, memorable, toe-tapping, heart-stopping, laugh out loud authentic moments.
5. Queer Eye (Season 4)
Genres: Reality-TV
IMDb Rating: 8.4/10
After four amazing seasons, Netflix reboots the "Queer Eye" franchise with a new Fab Five set out to Atlanta to help the city's straight men refine their diet, wardrobes, cultural pursuits, grooming and home décor.
6. Orange Is the New Black (Season 7)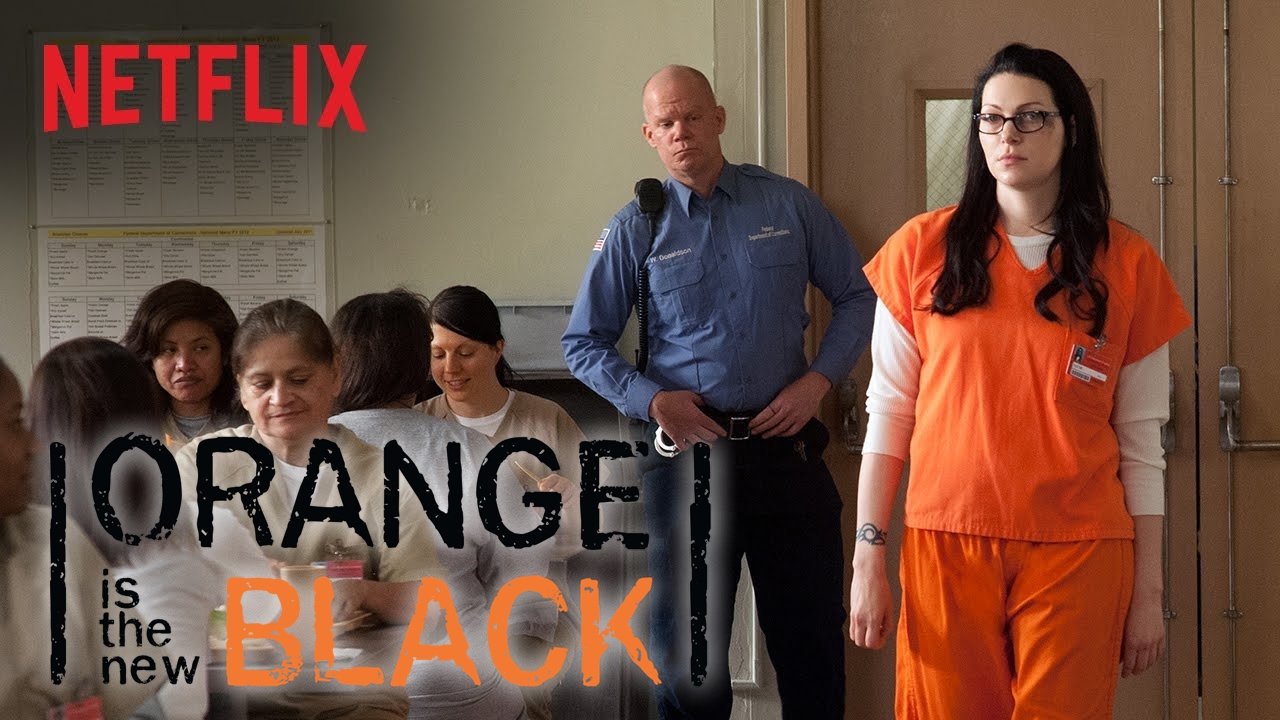 Genres: Comedy | Crime | Drama
IMDb Rating: 8.1/10
Ten years after transporting drug money to Alex, Piper is imprisoned for the crime. The toughness of prison changes her drastically as an individual, compelling her to do the unthinkable. The plot is as exciting as it sounds and would give you enough to absorb while you feast of pakoras this monsoon.
7. Russian Doll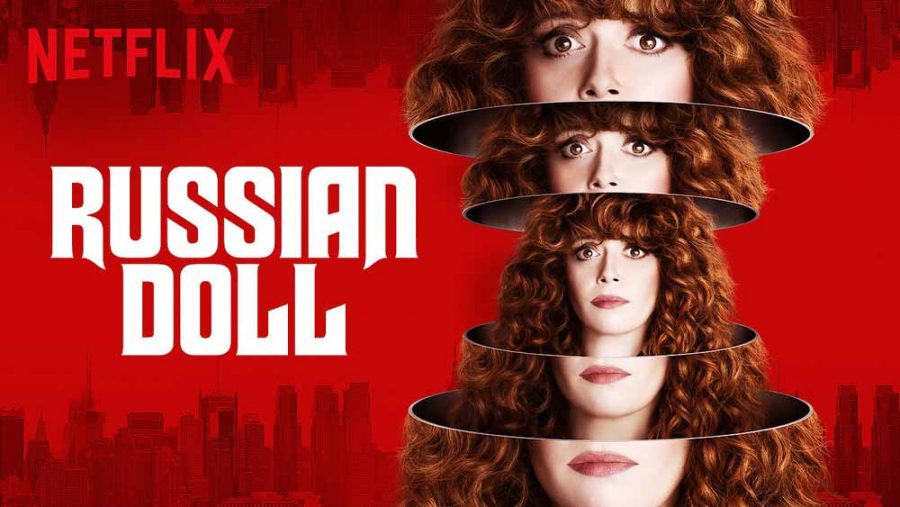 Genres: Comedy | Mystery | Drama
IMDb Rating: 8.0/10
A cynical young woman in New York City keeps dying and returning to the party that's being thrown in her honor on that same evening. She tries to find a way out of this strange time loop. The story gives the role of the juiciest and loathsome character to Natasha Lyonne.
Also Read: Not Another Cliched List Of The Best 25 Motivational Movies
8. The Great hack
Genres: Documentary
IMDb Rating: 7.4/10
Explore how a data company named Cambridge Analytical came to symbolize the dark side of social media in the wake of the 2016 U.S. presidential election. The Great Hack is a character-focused look at the privacy woes that have been plaguing the web lately. It's interesting and it's about hacking, what else you need.
9. The Worst Witch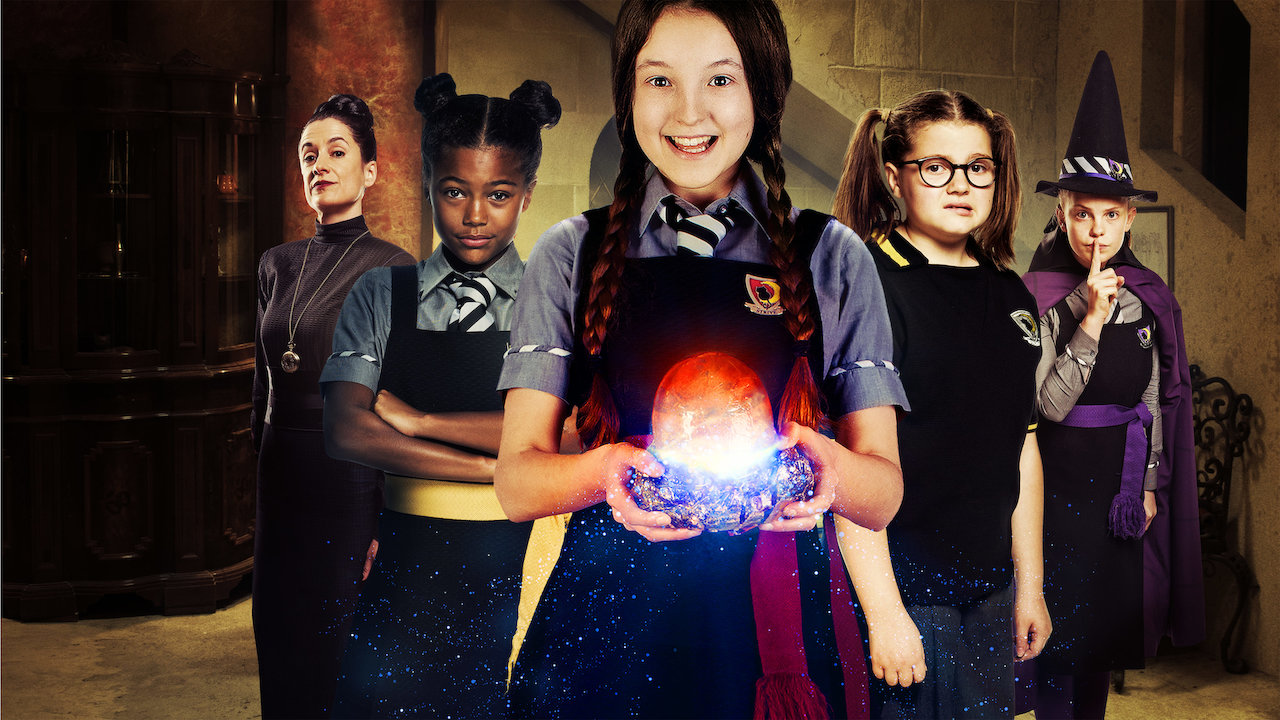 Genre: Family | Fantasy
IMDB Rating: 7.5/10
Mildred Hubble lives an ordinary life with her mum Julie, until the day that Maud Spellbody crashes her broomstick into their balcony. Maud introduces Mildred to Cackle's Academy –where Mildred begins her spell training but she can't tune well will the magic. Will Mildred always be The Worst Witch? You will have to watch the web series on Netflix to know.
10. Secret Obsession
Genre: Drama | Thriller
IMDB Rating: 6.6/10
When Jennifer wakes up with amnesia after a traumatic attack, her doting husband cares for her. But she soon realizes the danger is far from over. Secret Obsession is a physiological thriller with a lot of suspense embedded to lure you to binge-watch.
Apart from this here are many other new titles coming out in July. Here is a full list of new Netflix Web Series & Movies that are coming out on this July's 2019.
1st-July-2019

Alice Doesn't Live Here Anymore
Astro Boy
Caddyshack
Caddyshack 2
Charlie and the Chocolate Factory (2005)
Cheech & Chong's Up in Smoke
Cloverfield
Designated Survivor: 60 days
Disney's Race to Witch Mountain
Frozen River
Inkheart
Katherine Ryan: Glitter Room
Kill the Irishman
Lady in the Water
Little Monsters
Mean Dreams
Mean Streets
Megamind
Nights in Rodanthe
Paul Blart: Mall Cop
Philadelphia
Rain Man
Road House
Room on the Broom
Scream 3
Starsky & Hutch
Swiped
Swordfish
Taxi Driver
The Accountant of Auschwitz
The American
The Book of Eli
The Brothers Grimm
The Hangover
The Pink Panther
The Pink Panther 2
War Against Women
Who's That Knocking at My Door?
2nd-July-2019
The Last Czars
Yummy Mummies: Season 2
4th-July-2019
Kakegurui (Season 2)
Stranger Things 3
5th-July-2019
6th-July-2019
Free Rein (Season 3)
The Iron Lady
Sicilian Ghost Story
9th-July-2019
Disney's Mary Poppins Returns
Kinky
10th-July-2019
Family Reunion
Grand Designs (Season 10)
Grand Designs (Season 15)
Parchís: El documental
11th-July-2019
12th-July-2019
3Below: Tales of Arcadia: Part 2
4 latas
Blown Away
Bonus Family (Season 3)
Extreme Engagement
Kidnapping Stella
Luis Miguel – The Series (Season 1)
Point Blank
Smart People
Taco Chronicles
True Tunes: Songs
13th-July-2019
16th-July-2019
The Break-Up
Disney's The Princess and the Frog
Frankenstein's Monster's Monster, Frankenstein
Wynonna Earp (Season 3)
17th-July-2019
19th-July-2019
Comedians in Cars Getting Coffee: New 2019: Freshly Brewed
The Epic Tales of Captain Underpants (Season 3)
La casa de Papel (Part 3)
Last Chance U: INDY (Part 2)
Queer Eye (Season 4)
SAINT SEIYA: Knights of the Zodiac
Typewriter
22nd-July-2019
24th-July-2019
25th-July-2019
Another Life
Workin' Moms (Season 2 )
26th-July-2019
Boi
The Exception
Girls With Balls
My First First Love (Season 2)
Orange Is the New Black (Season 7)
The Son
Sugar Rush (Season 2)
The Worst Witch (Season 3)
29th-July-2019
30th-July-2019
Whitney Cummings: Can I Touch It?
31st-July-2019
Kengan Ashura (Part l)
The Letdown (Season 2)
The Red Sea Diving Resort
Wentworth (Season 7)