To overwhelm you more with "your type" of content, YouTube has begun rolling out Instsgram-like 'Explore' tab for both Android and iOS. The Explore tab will replace the Trending tab on the YouTube app.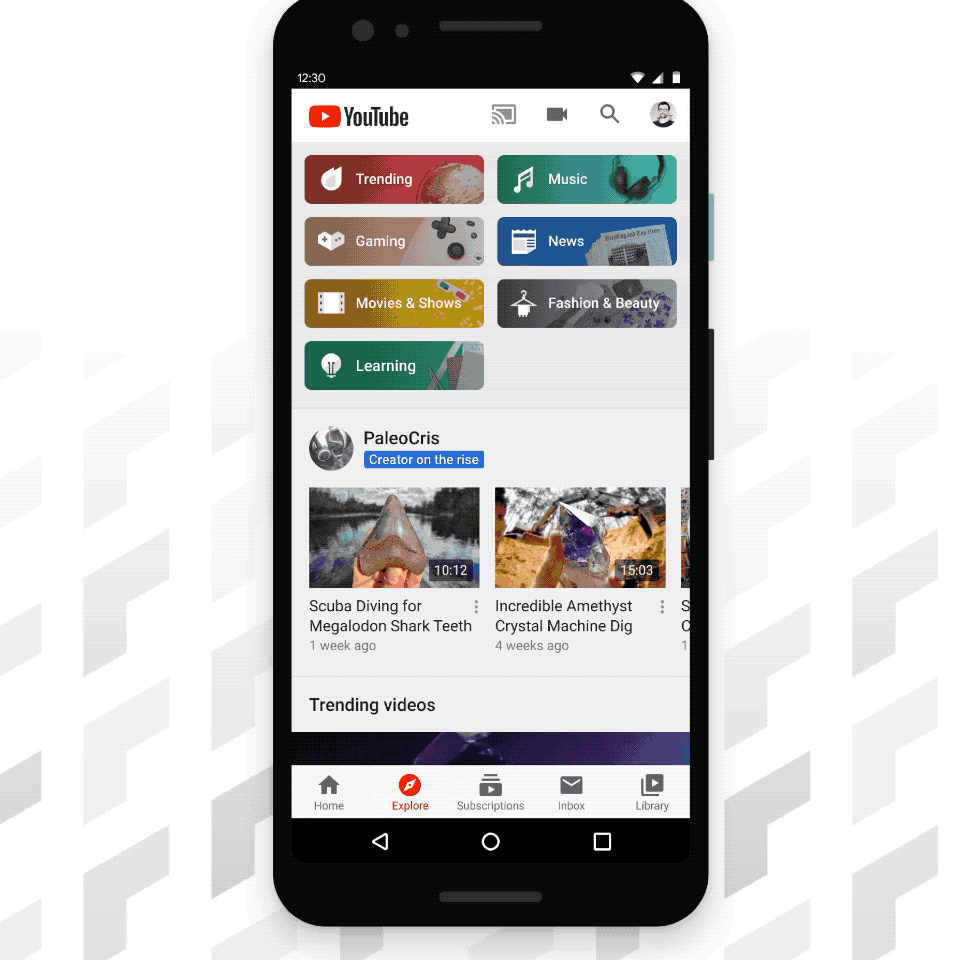 As far as the functions of the same are concerned, the Explore tab on the Instagram app will allow users to access destination pages from popular content categories from one place, along with the trending videos. 
Also Read: Data Packs Might Get Expensive As Jio Asks TRAI To Cap Data Price At Rs 20/GB
The YouTube team has been testing the feature for over two years now and finally finds it useful enough to roll out for the audience. Now personally when I give it a thought, I realise how rarely I use the Trending tab on YouTube despite the fact that it's just there.
Now, with the explore tab, I might click it often to look into topics that I don't follow but are very relatable. The idea of adding the Explore button makes even more sense if you consider how popular the Explore tab on the Instagram app is.
Features
In the blog Google shared, it highlighted three advantages of the Explore tab. These are "Easy access to destination pages", "More prominent Creator & Artist on the Rise section", and "Continue to see what's Trending on YouTube right now"
Also Read: Twitter Begins Testing Its Own 'Stories' Version And Twitteratis Are Pissed Off
In a nutshell, with the Explore tab, you can find new videos and creators that might help you with the type of content you seek. The new tab can be accessed by just updating the YouTube application to the latest version. And if you don't find it on the app, just wait for a couple of days and it will be right there.